Roy Keane has been named as Aston Villa's assistant manager.
The 42-year-old will work alongside Paul Lambert at Villa Park, combining the role with his post as Republic of Ireland boss Martin O'Neill's number two.
Lambert said: "I am delighted to be joining Villa and I look forward to what promises to be an exciting challenge.
"As a player, Roy was one of the most accomplished in the history of the Premier League. Roy has brought that experience into coaching and management. The players will love working with him."
The move was mooted last month after Keane spoke to Celtic about the opportunity to succeed Neil Lennon as manager, but ultimately decided not to take matters any further. The former Manchester United captain also pulled out of travelling to the World Cup with ITV's punditry team to concentrate on his coaching career.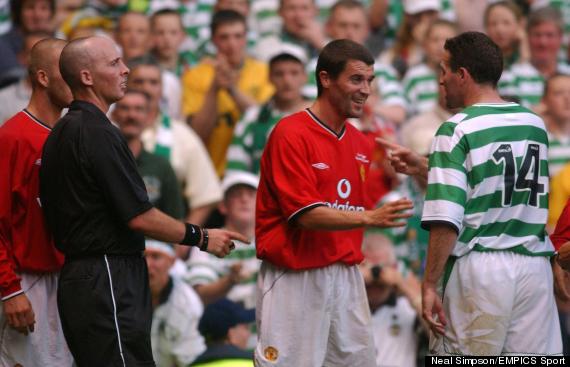 Keane and Lambert get to know each other during Ryan Giggs' testimonial in 2001
Lambert's coaching staff was significantly depleted last season when assistant Ian Culverhouse and football operations manager Gary Karsa were suspended and then sacked for unspecified disciplinary reasons.
Keane's impending appointment comes with the players due to return for pre-season training on Monday.
The former Sunderland and Ipswich manager returned to the game in November last year when O'Neill offered him the opportunity to return to the international fold.