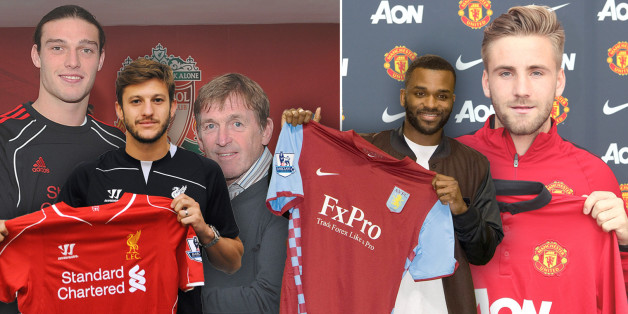 Adam Lallana has completed his £25 million transfer to Liverpool and in doing so becomes the latest inclusion in the top 10 list of the most expensive English footballers.
Days after former Southampton teammate Luke Shaw joined Manchester United for a fee potentially rising to over £31m, Lallana is the latest player to unwittingly prolong the inflated trend of homegrown transfers.
Lallana has enjoyed two super seasons at Southampton and was under-used during England's disastrous World Cup campaign in Brazil, however Liverpool have spent an awful lot on a player who will likely compete with Philippe Coutinho's role and Brendan Rodgers' outstanding buys - namely Coutinho and Daniel Sturridge - signed for less than Lallana combined.
Liverpool are keenly aware of the cost of domestic talents, too, after Kenny Dalglish's kamikaze spending in 2011. The Scot bought Andy Carroll and Stewart Downing for a combined fee of £55m and the duo now play for West Ham.
Others just outside of the top 10 list include Stewart Downing (£20m), David Bentley (£16.5m) and Jack Rodwell (£15m).