This week sees the arrival of the fourth instalment of the 'Transformers' franchise, and everything's bigger, from Mark Wahlberg's guns to the opening US box office receipts - more than $300m for the opening weekend.
'Transformers: Age of Extinction' picks up after the left epic battle left a city desecrated, but the world saved.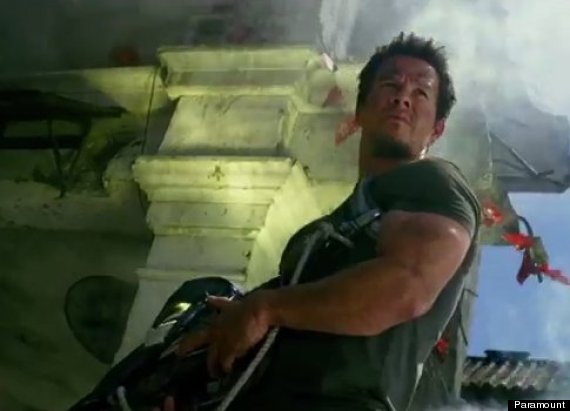 Mark Wahlberg back on duty in 'Transformers: Age of Extinction'
Humanity picks up the pieces, but a shadowy group reveals itself as attempting to control the direction of history, while an ancient powerful menace also raises its sleeping head.
This blockbuster sees the reunion of Mark Wahlberg with director Michael Bay, and the whole production team moving to China...
WATCH ABOVE: Our exclusive feature goes behind the scenes with Mark Wahlberg and Co, which gives you some idea of the scale of the thing and the efforts involved...
Transformers 4 is in UK cinemas from 5 July. Watch the trailer below...