A baby girl delivered in the street outside a branch of clothing store Primark is "doing fine", according to medics. Emergency services were called to New Street in Birmingham city centre at about 2pm after reports of a woman going into labour.
Shoppers and workers on their lunch hours stopped to look as ambulance staff held up sheets in the middle of the pedestrian street to allow some privacy for the new mother. A West Midlands Ambulance Service spokesman said: "It's a girl and she's doing fine.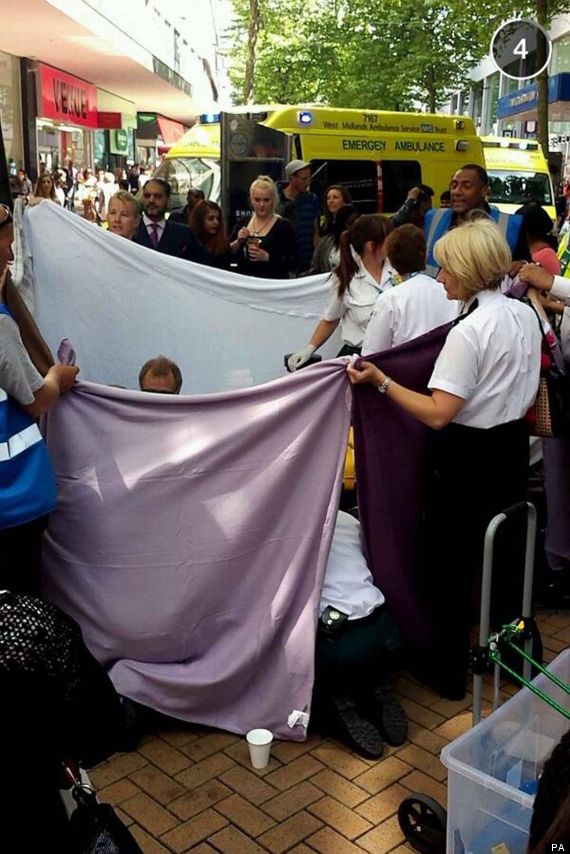 An ambulance crews holding up sheets to give privacy to a young mother who gave birth to a girl outside Primark
"Mother and baby are both okay, and have been taken to City Hospital." Twitter user @Rajjohal, who took a photo of the unfolding drama, later wrote: "So a woman just gave birth to a baby girl outside of Primark in town #onlyinBirmingham"