Cherie Blair's family history was deemed "too boring" by genealogists researching for the BBC series 'Who Do You Think You Are?'
The long-running series features celebrities exploring their family pasts and their ancestors' lives.
Despite being "thrilled" when she was approached to do the show, Blair has revealed the project was killed off because her ancestors "weren't very interesting".
'I love the programme, so I was thrilled when I was approached to take part. But after some investigation, they decided not to go ahead because my ancestors weren't very interesting," she told the Daily Mail.
"I guess I'll just have to do the research myself one day."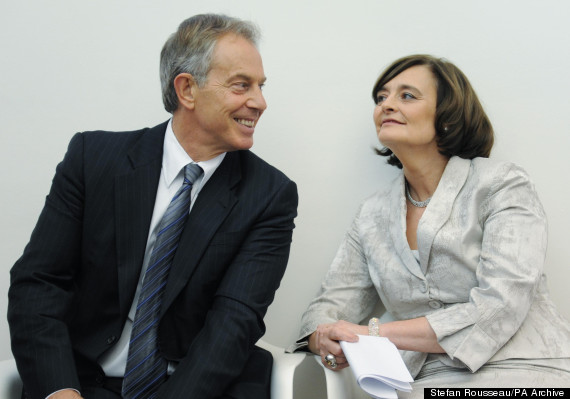 Cherie Blair's (pictured with husband Tony) family history was deemed too boring for the show
Alex Graham, producer of the show, told the paper: "Cherie Blair was desperate to do the series...
"We spent hours locked in rooms with Cherie's publicist, secretary, manager, personal assistant . . . eventually we had to say: 'You are very interesting, but we don't have a show.'"
Presumably, her immediate family's was not the problem - her father is Anthony Booth, the actor famous for appearing in 1970s sitcom Till Death Us Do Part and her husband is, of course, one of the most controversial figures in post-war British politics.
Maybe if Cherie Blair has any famous descendants who do the show in 100 years time, BBC researchers will be shocked to uncover Tony Blair's term as prime minister and how he led Britain into the Iraq War.