Amid the in-fighting, match-fixing claims and bonus demands that have blighted other African nations' World Cup campaigns, the Algerian national team have announced they will donate their prize money to Gaza.
Forward Islam Slimani was quoted as saying: "They need it more than us."
Algeria, along with Nigeria, was the most successful African representative at the Brazil finals as they reached the knockout stage for the first time in their history.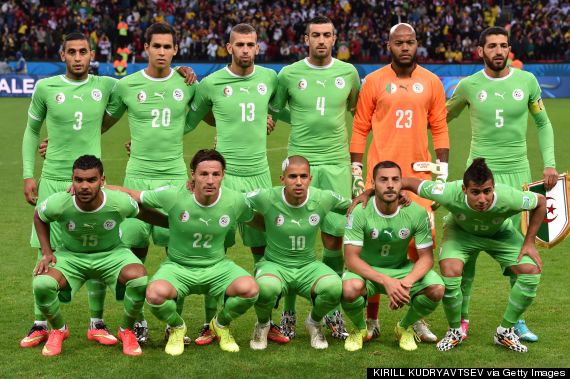 Algeria's crowd-pleasing football won over several new admirers
A virtuoso 4-2 win over South Korea and a 1-1 draw with Russia saw them through from Group H behind Belgium.
Striker Islam Slimani has revealed #ALG will donate their World Cup prize money to the people in Gaza. "They need it more than us."

— Waleed Abu Nada (@waleedabunada) July 2, 2014
The team returned home to a heroes' welcome after they were eliminated by Germany on Monday night during an absorbing last 16 encounter.
Extra-time goals from André Schurrlé and Mesut Özil sealed the Germans' win.
Algeria's performances took plenty by surprise four years on from their turgid tournament in South Africa, when the Desert Warriors failed to score once in their three matches.