Britain's airports were put on a new terror alert last night in response to US warnings of a "credible threat" - just as millions of UK holidaymakers prepare to embark on their summer breaks.
Airport security is being increased at British airports after the United States called for heightened precautions amid reports two terror networks are working together on a "stealth" bomb that could evade existing measures.
The UK government isn't giving any details about what these security changes actually are, but they haven't ruled out longer queues at security.
It has been speculated the new security measures could include more searches and closer scrutiny of personal electronics and footwear - raising fears of longer queues and delays.
ABC News quoted a US defence insider as saying the new threat is "different and more disturbing" than attempted attacks in the past.
But the Department for Transport said the extra measures - which have not been disclosed - were not expected to cause "significant disruption" to passengers and noted that the official UK threat status remained unchanged.
It is feared the groups may be putting together a "non-metallic" device, which could potentially be surgically-implanted inside a terrorist's body and would be almost invisible to current security checks.
The tightening of security came as a message was posted on a Twitter page purporting to be that of a British jihadi in Iraq, saying the UK was "afraid" he might come back with skills he had learned fighting with terror group the Islamic State in Iraq and Greater Syria (Isis).
The message was posted yesterday on an account believed to belong to Nasser Muthana, from Cardiff, who appeared in an Isis propaganda video released last week.
He tweeted, alongside a picture of containers: "So the UK is afraid I come back with the skills I've gained."
Speaking on ITV's Good Morning Britain, Deputy Prime Minister Nick Clegg said he hoped disruption at airport security would be minimal.
He said: "It's very important that we work - as we do - with our American partners and indeed with other countries around the world so that where credible new threats are identified a response is then implemented in airports around the world.
"We will play our part as will other countries to make sure where security checks can be tightened up, they will be.
"The hope is that the majority of travellers will not be unduly disrupted but I hope also that people will understand that we have to work together across the world to deal with people who want to inflict harm."
US Department of Homeland Security (DHS) official said the changes were a response to a "real time" and "credible" threat but it could not comment on specific intelligence matters.
Mr Clegg also cautioned that the new checks were unlikely to be "a one-off, temporary thing".
"This is the world we now live in," he said on his weekly LBC radio phone-in.
"I don't want people to think that this is some sort of blip for a week. This is part of an evolving and constant review about whether the checks in our airports - and indeed other places of entry and exits from countries - keep up with what we know from intelligence and other sources about the nature of the threats we face."
Changes were announced after Washington Homeland Security Secretary Jeh Johnson ordered beefed up security at foreign airports from where aircraft fly directly to the US.
"The UK Government keeps aviation security under constant review in conjunction with international partners and the aviation industry," a DfT spokesman said.
"We have taken the decision to step up some of our aviation security measures. For obvious reasons we will not be commenting in detail on those changes.
"The majority of passengers should not experience significant disruption. There will be no change to the threat level, which remains at substantial.
"The safety and security of the public is our paramount concern. The UK has some of the most robust aviation security measures and we will continue to take all the steps necessary to ensure that public safety is maintained."
US officials were reported to have said the move was the result of intelligence that al-Qaeda affiliated groups in Yemen and Syria had joined forces to plot an attack.
Some in the US intelligence community also believe that "training complexes" have been set up in Syria for western jihadists so they can return to their home countries better trained to carry out attacks.
Al Qaida operatives in Yemen were behind an underwear bomb that failed to detonate aboard a jet over Detroit on Christmas Day 2009 and a more sophisticated version which was intercepted in a CIA sting operation three years later.
Saudi-born bomb-maker Ibrahim Hassan al-Asiri, believed to be a member of AQAP, was also said to be behind a powerful bomb hidden in printer ink cartridges which was intercepted at a UK airport en route to the US in 2010, where it was timed to detonate over the east coast.
The bomb-maker has since "sworn an allegiance to ISIS," NBC's chief foreign correspondent Richard Engel reported.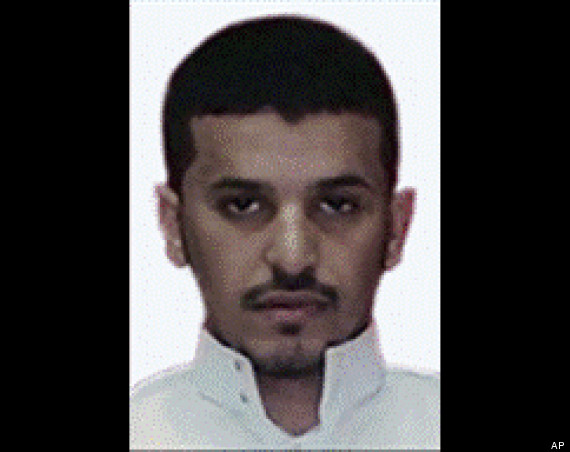 CLICK HERE FOR TEN OTHER FAILED TERRORIST PLOTS
Prime Minister David Cameron's official spokesman said: "There are terror organisations around the world that seek to do the UK, its citizens, citizens of many other countries including our Western allies, harm.
"We need to always be vigilant to situations that can develop."
President Obama voiced similar fears on Sunday, saying that jihadist militants from Europe may help bring down a plane.
"They've got European passports. They don't need a visa to get into the United States," he said.
Security experts said the heightened security measures did not necessarily mean the US was acting on intelligence of a specific bomb plot.
The independent aviation analyst Chris Yates told The Guardian: "You could argue that this being Independence Day weekend in the States everybody is going to be on tenterhooks and watching carefully. This could be an example of someone at the department for homeland security watching carefully and putting two and two together and coming up with five."
Yates said he would be surprised if the heightened security did not lead to delays for passengers flying to the US from busy British airports. He said: "They say the measures shouldn't impact on travel but take Heathrow, with multiple flights a day to the US, and the likelihood is this could end up causing a backlog."
Asked what had prompted the latest move, British Transport Secretary Patrick McLoughlin replied: "We constantly keep the whole issue of aviation under constant review along with our international partners and also the aviation industry and obviously we have acted on advice and information that we have received."
He went on: "I would like to reassure the travelling public that we have one of the toughest security regimes in the world, along with the US.
"It's very important that we take these measures to protect the travelling public and to ensure the travelling public have confidence that when we get information, we take the right measures and hopefully those right measures will reassure the public in their travels."
Asked about delays to passengers, Mr McLoughlin replied: "I hope it won't delay them that much. There have to be extra checks made but those will be made in the course of events going through the security that people already go through, which are fairly stringent as it is.
"I hope there will not be significant delays. Obviously we will work with the airports to try and make sure that that is not the case, so that people who are going on business or going away on holiday get away on time."
How Terrorists Tried To Down Planes
Since 9/11, terrorists have continued to target planes and airlines for sophisticated bomb plots, keeping aviation security vital in avoiding any repeat of the historic twin tower attacks.
-In the attacks on September 11, 2001, terrorists hijacked four commercial planes, crashing two of them into New York's World Trade Centre's twin towers, and another into the Pentagon, with a fourth crashing into a field. The attacks led to the deaths of nearly 3,000 people and sparked America's so-called "war on terror" and invasion of Afghanistan.
- Just months later, British-born "shoe-bomber" Richard Reid was caught trying to blow up an American Airlines flight from Paris to Miami in December 2001, after hiding a device in his shoe. The bomb failed to detonate and Reid was overpowered by other passengers. He is now serving a life sentence in prison in Colorado.
-In 2006, British police foiled a London-based terror cell planning to blow up passenger jets flying from the UK to North America in mid-air using homemade liquid bombs. Six men were later convicted over the so called "liquid-bomb" plot after a series of trials. Their arrests in August 2006 sparked a clampdown on airport security.
-On Christmas Day 2009, University College London graduate Umar Farouk Abdulmutallab launched a failed attempt to blow up a flight to Detroit by setting off explosives hidden in his underwear. The Nigerian was jailed for life in 2012 for the botched attempt.
-The following year, in October 2010, a sophisticated bomb disguised as a printer toner cartridge was found at East Midlands airport on a UPS cargo flight from Yemen bound for Chicago in the US.