Katy Perry is being sued by Christian rapper Flame, who claim the singer plagiarised their song 'Joyful Noise' with her track 'Dark Horse', according to reports.
Flame and the three other men who have reportedly filed a lawsuit also claim that Katy's track "tarnishes" their award-winning Christian song.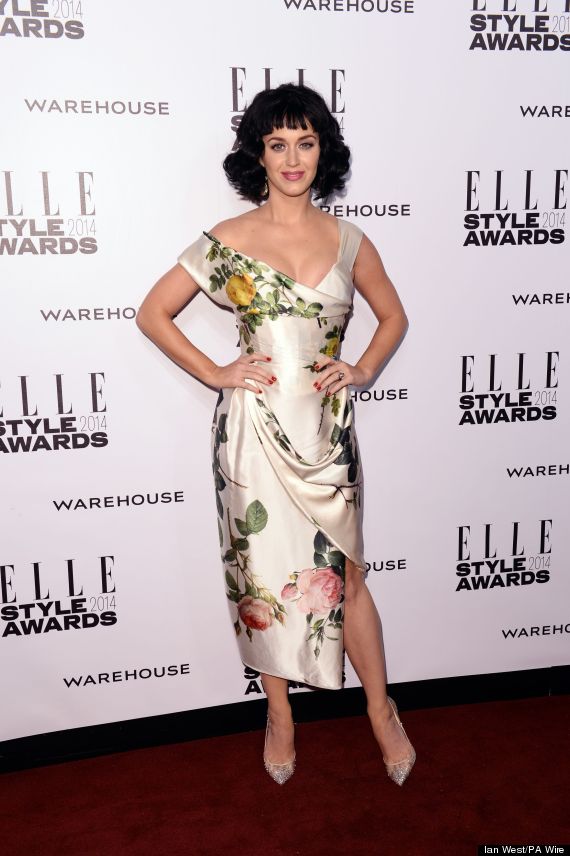 Katy Perry
According to The Guardian, Flame's lawsuit states that 'Joyful Noise' has been "irreparably tarnished by its association with the witchcraft, paganism, black magic and Illuminati imagery evoked by the same music in 'Dark Horse'".
This isn't the first time 'Dark Horse' has come under fire. In February, over 50,000 people signed a petition stating the track's video should be removed from YouTube as it "portrays blasphemy".
Flame's DJ Cho'zyn Boy first spotted the alleged similarities between the tracks and he's now explained his claim to Rapzilla and created a soundcloud track which features the two songs.
"What listeners are hearing is Katy Perry's 'Dark Horse' at 66 beats per minute and they're hearing Flame's "Joyful Noise" at 76 beats per minute," he said. "When they're separated, they seem a bit different, but when you bring them to the same tempo and you just change her pitch down one octave, they're identical … When things are that similar, it's hard to dispute."
It was recently reported that Katy Perry has been taking steps to secure an annulment of her marriage to Russell Brand.
The pair divorced in February 2012 however Katy is now reportedly attempting to have her marriage to the comedian wiped completely from the record.
Listen to the two tracks below...
LIKE US ON FACEBOOK | FOLLOW US ON TWITTER