Lindsay Lohan is reportedly suing the makers of Grand Theft Auto 5 for allegedly using her image without permission.
The Hollywood actress says that developers Take-Two and Rockstar based a character on her likeness and personality.
The character in question, Lacey Jonas, is presented in the game as a fame-obsessed blonde actress with an eating disorder, a hinted-at drug habit and a caustic personality typified by an overwhelming lack of awareness about her own ludicrous existence.
Jonas appears in a few sub-missions in the game's satirical 'Vinewood' version of LA, in which the player has to help her escape from the paparazzi.
"I'm really famous. I didn't do anything," the character says at one point in the game.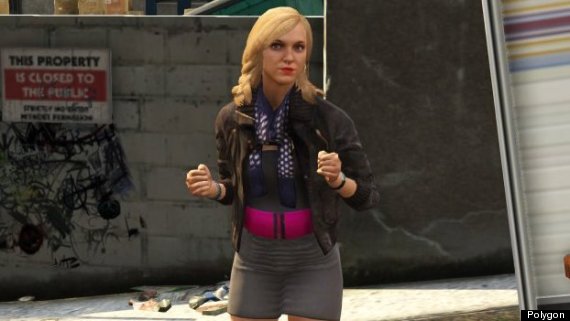 Lohan claims that the game "incorporated her image, likeness, clothing, outfits, [Lohan's] clothing line products, ensemble in the form of hats, hair style, sunglasses" and even her jean shorts.
Lohan, who is the 2004 winner of the Radio Disney Award for 'Best Song to Watch Your Dad Sing' ("Drama Queen") said that she had been materially harmed by the character's inclusion in the game.
The complaint alleges that the game also deliberately lampoons the Chateau Marmont hotel where Lohan used to live (and from where the Daily News claims she is currently banned).
"It is our company policy not to comment on legal matters," said Take-Two, which owns Rockstar, spokesman Alan Lewis.