Warning: contains adult language
Kids do the funniest things. And often without even realising.
Take spelling for example. Just one letter out of place and a seemingly innocent cartoon is transformed into a lurid doodle. (Not that we're complaining, of course.)
Behold.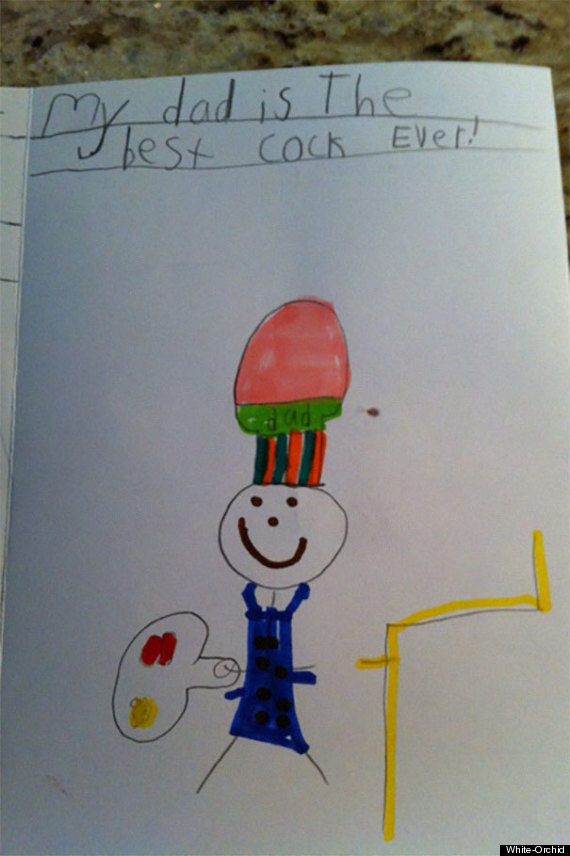 And this unfortunate soul isn't the only child to make a spelling faux pas, it turns out it's quite en trend in kidsville.
The spelling mistakes range from the well intended letter to a solider...
A child wrote a thank you note to a war veteran, but made a couple of spelling mistakes. /via http://t.co/uAlTujiuF3pic.twitter.com/vkgGypGSkM

— Scott Jordan Harris (@ScottFilmCritic) November 6, 2013
To an unfortunate classroom mistake...
One of my favourite parts of teaching will always be correcting spelling mistakes. pic.twitter.com/23hj5yJbvF

— Jamie (@inevitablewaves) May 19, 2014
Or two...
Sometimes kids make spelling mistakes… Sometimes they make THESE! http://t.co/ClDzvMifVB via @ViralSpell .. pic.twitter.com/sQw0FAyTzB

— Jake Stevens (@Jake_W_Stevens) July 2, 2014
Scroll through the slideshow for more hilarious spelling mistakes. You won't regret it...