TV fans have voted to decide on the best soap moment ever, crowning the famous scene where Zoe Slater (Michelle Ryan) found out who her real mum was in 'EastEnders' as the winner.
The Talk Talk poll saw 'EastEnders' take half of the twenty spots in the final countdown of the best moments, beating competition from scenes including the 'Coronation Street' train crash.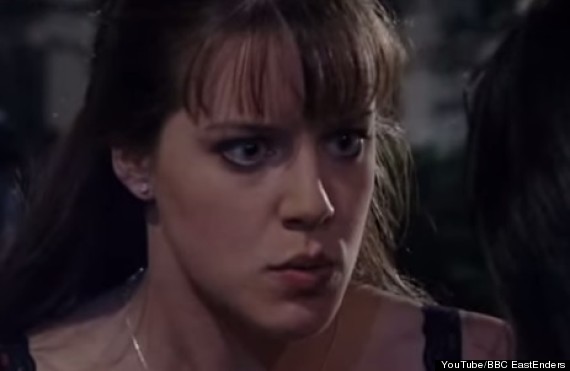 Michelle Ryan as Zoe Slater
The famous scene, aired in 2001, saw Zoe Slater discover that Kat, who she believed to be her sister, was actually her mum.
After screeching, "You ain't my mother!" - with a strong cockney accent, obviously - in the middle of Albert Square, Zoe was left stunned when Kat shouted: "Yes, I am."
The scene helped Michelle and Jessie Wallace scoop the Best Storyline prize at The British Soap Awards in 2002, as well as the Best Single Episode accolade.
Michelle left 'EastEnders' in 2005, following the drama surrounding Dirty Den's death.
Jessie Wallace also left the soap in 2005, though she returned in 2010 and still stars in the BBC1 show.
At present, Jessie's character Kat is happily married to Alfie Moon and the couple are currently expecting twins.
Do you agree that this is the best ever soap moment? Watch the scene and let us know below…
LIKE US ON FACEBOOK | FOLLOW US ON TWITTER