Robby isn't your average 70-year-old. Instead he spends his time dressed head-to-toe in a rubber doll suit and goes by the name of 'Sherry'.


It wasn't until he was 50 that Robby began fantasising about having a female body. He started wearing women's clothes in private, but still felt something was missing from the entire experience.
Then he came across FemSkin, full-body suits made of rubber, and never looked back.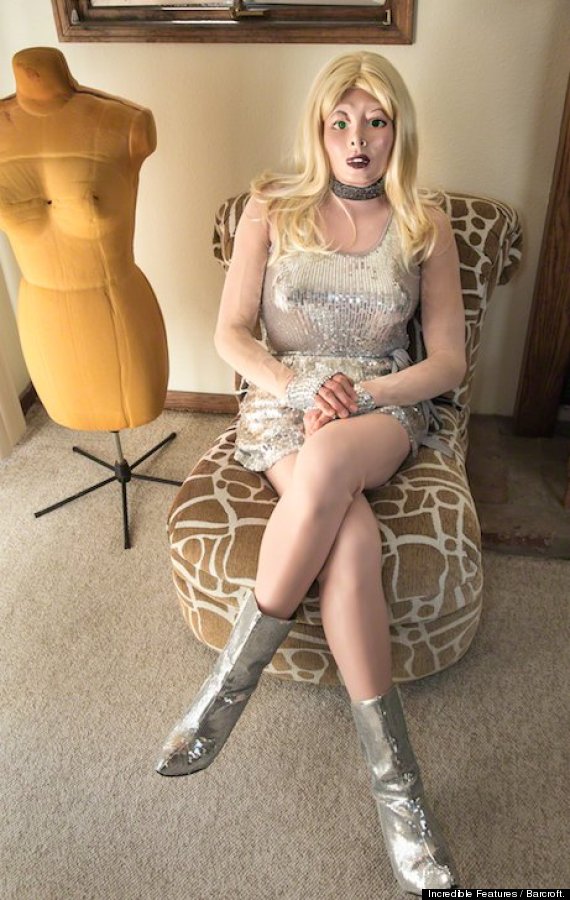 'Sherry'
"When I'm out many people think my breasts are real or implants and this is my real body," he said.
"Even 'vanillas' will come up and say, 'Wow, that's an amazing rack' and I will respond, 'I can tell you where to order one.' Sometimes they have to touch it to believe it is not real. I get a kick out of that.
"My motivation for doing this is a mystery to everyone, including me. One day something just clicked on. 

I don't know why it started and I don't know why it continues, but I'm sure having a lot of fun."


SEE ALSO:

Secrets Of The Living Dolls: Channel 4 Documentary Explores Lives Of Female Maskers

Human Barbie Valeria Lukyanova Has Competition In This Human Doll
But Robby's fantasy wouldn't be possible without Adam Ramos, the man behind the rubber dolling craze.
Adam and his mum sell full female body suits to men who choose to live as female rubber dolls. The pair currently cater to 400,000 transgender and cross-dressing people all over the world.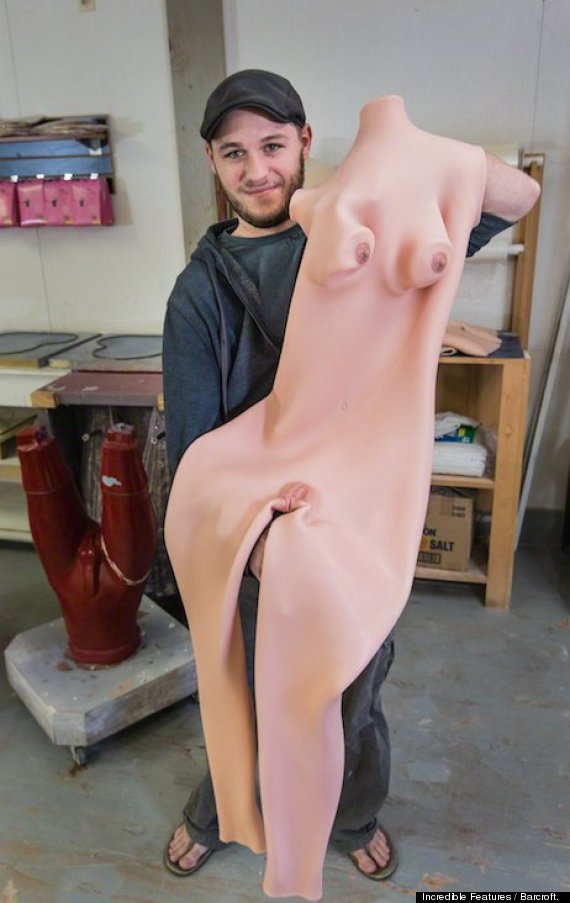 Based in Florida, the pair oversee the making of dozens of silicone body suits a week - complete with feminine curves and prosthetic breasts.
Adam inherited the business from his father, who came up with the idea after watching a TV show called 'RealDoll' - the show featured life-size dolls that certain men enjoy romantic and sexual relationships with.
Adam's father then saw an online forums discussing 'RealDoll' and found there was a demand for men wanting similar lifelike doll suits.
He decided to fill the gap in the market and FemSkin was born.


Each body suit takes approximately four hours to complete and weighs roughly 12 pounds. The suits are stretchable enough to fit any size and can be comfortably worn for hours at a time.
And Adam takes great pride in achieving realism in his work. As well as the rubber doll costumes, Adam also produces custom orders from people with burns or scars.
He even creates prosthetic penises for transgendered men who want a convincing male look when using urinals.
But the one thing Adam refuses to create is a mask because he believes that they will always look unrealistic. 


Sherry is one of his best customers.