Kasabian have had a busy weeks, releasing their album '48:13' and giving a triumphant headline performance at Glastonbury Festival, and now they're getting ready for a huge UK headline tour.
Tickets for the gigs, which take place later this year, went on sale on Friday 4 July and over 100k fans have already booked their places at the concerts.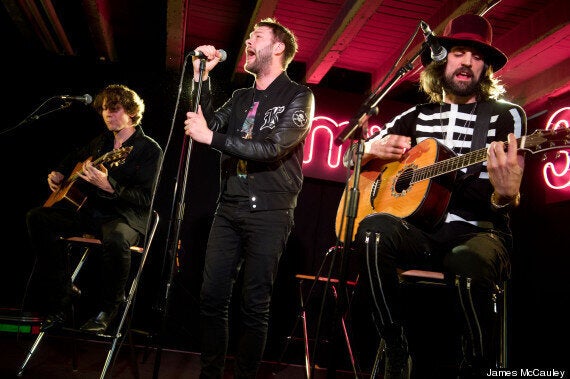 Kasabian perform at HMV's Oxford Street store
The band aren't exactly known for modesty or a lack of confidence, and their claims ahead of the release of '48:13' didn't do anything to change that.
The band spoke to Huff Post UK ahead of their live performance at the tiny HMV Studio in London - check out the video above - where lead singer Tom Meighan told us that he doesn't see why their fourth album won't top the Official Charts.
When we posed the question of whether '48:13' will come out on top, Tom didn't hesitate at all before nodding and simply stating: "Yeah. Definitely."
As predicted, '48:13' stormed to the top of the charts, while the album's lead single 'Eez-eh' just fell short of breaking into the Top 20.
Alongside bucket loads of confidence, however, Kasabian also have something of a blase attitude to reviews and other people's opinions - you can't exactly imagine Tom and Serge Pizzorno nervously waiting to find out if they're number one.
So yes, Tom might be certain the record will top Official Album Chart - but does he really care?
"All we do is make music and put it out there," he shrugs. "If it works, it works, y'know?
"In fact I don't really f***ing care enough. If I was 21, I'd be desperate!"
At the HMV performance, Kasabian were performing just three of the tracks from '48:13' and you can watch our exclusive video of their acoustic version of 'Bumblebeee' above.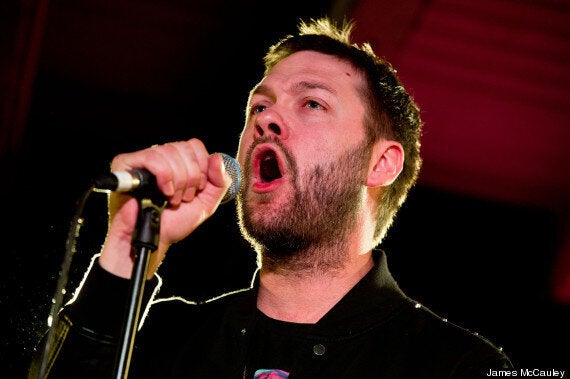 Just 200 people saw Kasabian's acoustic session
During our chat ahead of the gig, we wanted to know which of the record's 13 songs is the one they think is truly special?
For once Tom deliberates for a short while - but when his response comes, it's as self-assured as anyone would expect - though he does have trouble putting his finger on what makes his chosen track so great.
"Um, 'Bow,'" he decides. "It's a really good song. It's just beautiful. Everything about it's just… wow!"
Check out our exclusive photos of Kasabian's live performance below...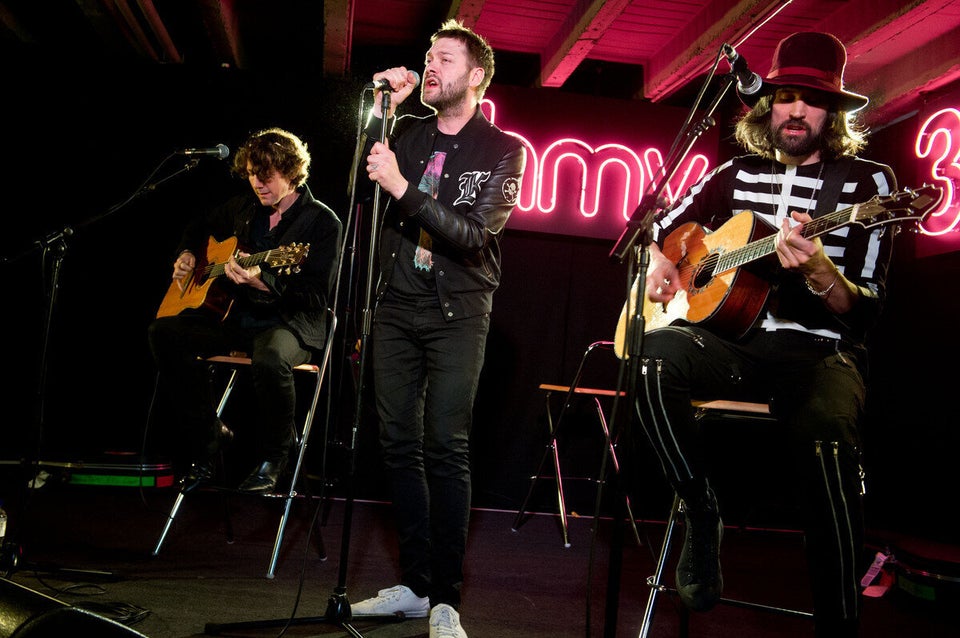 Kasabian Showcase '48:13'
Popular in the Community