Thousands of balloons were released into the sky on Thursday evening in a touching tribute to 3-year-old Millie-Rose Heaton, who sadly lost her battle with cancer earlier this week.
Mourners gathered in Skelmersdale, Merseyside exactly 24-hours after the young girl passed away to pay their respects.
"Our hearts are broken," wrote her family on her Facebook page after the event. "She has taught so many people a lot of life lessons."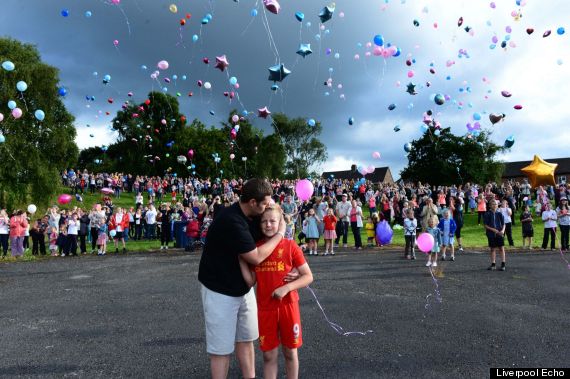 Mourners gather to pay tribute to Millie-Rose. Her father and brother (both Michael) picture at centre of photograph
Millie-Rose was diagnosed with neuroblastoma, an aggressive childhood cancer, shortly before her second birthday.
After a year-long battle, doctors recently informed Millie-Rose's parents Lyndsay and Michael that the cancer had spread, according to Liverpool Echo.
Health experts at Alder Hey Children's Hospital were considering other treatment options when her condition deteriorated and she sadly passed away.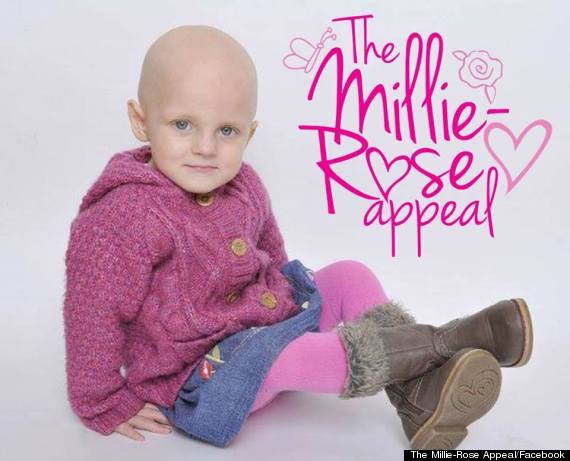 Many took to Twitter to pay their respects and tweeted messages of condolence to Millie's official account.
"Amazing scenes tonite. Hope the family take some comfort in our thoughts. We are still with you in your grief," tweeted Penny R.
"Amazing release of sadness into the skies tonight for @Millieappeal. Sleep tight baby girl, go fly with the angels," tweeted Hayley Maxwell.
Visit Millie-Rose's Just Giving tribute page here.
SEE ALSO: 'Chemotherapy Barbie' Will Help More Children With Cancer Thanks To One Mother's Petition