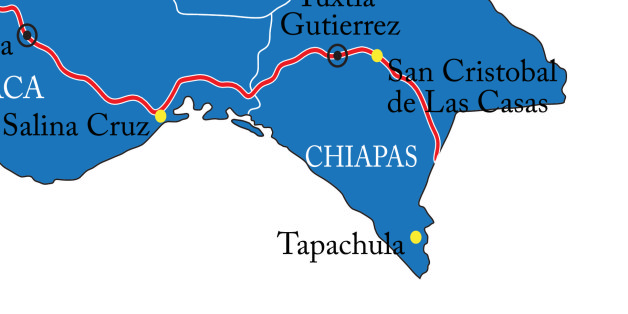 bogdanserban via Getty Images
A magnitude 7.1 earthquake has hit just off the coast of southern Mexico, the US Geological Survey says, with two people reported dead in neighbouring Guatemala.
Fire department spokesman Raul Hernandez told the Associated Press two were killed in the Guatemalan town of San Marcos. There have been no immediate reports of the extent of casualties or damage across the border in Mexico.
A live look at my seismometer as it is recording the mag. 7.1 earthquake in Mexico. pic.twitter.com/ysoEapFOXW

— Brad Timerson (@btimerson) July 7, 2014
Hernandez said the quake had caused some damage to buildings in San Marcos and a number of landslides in the region.
The quake was felt as far away as Mexico City, and the Red Cross said it had treated a number of people in the state of Chiapas for shock and minor injuries.
The quake was centered 22 miles from the city of Tapachula, measured at a depth of about 47 miles, the survey said.
In April, a 7.2 magnitude earthquake damaged more than 100 homes and caused panic at the popular beach resort of Acapulco, though no deaths were reported.