An Australian church has grown a huge following online after replacing mundane bible verses with liberal political slogans.
"Dear Christians, Some Ppl Are Gay. Get Over It. Love God" is just one of the many radical slogans Father Rod Bower has put up and then placed on Twitter and Facebook to reach tens of thousands of people.
Not one for subtle, boring sermons, Father Rod is already a something of a celebrity in Australia for his church's political signs, that often attack the conservative policies of the country's government, led by Prime Minister Tony Abbott.
The Anglican Parish of Gosford, north of Sydney, has already developed a large online following with more than 12,000 Facebook likes.
This sign has been one that has catapulted it into digital fame.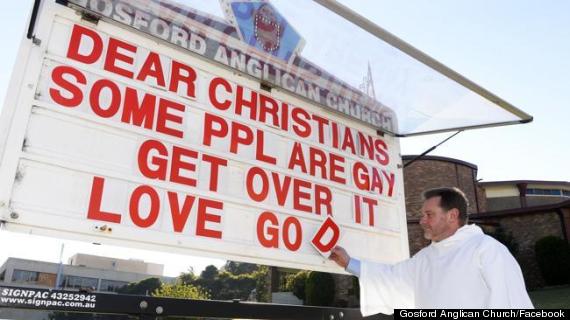 One of Father Rod Bower's signs that has caught peoples' imagination
On Monday, the church posted: "Joining our hearts to the disappeared'' to express concern about the fate of Sri Lankans handed over by Australia's government back to their country of origin.
On Sunday he put up a sign: ''Wishing our Muslim friends a holy Ramadan''.
The day before, the church put up a sign that said: "Acknowledging 50,000 years of settlement."
This was a response to Abbott's controversial statement that Australia was "unsettled" before British colonisation in the 18th and 19th centuries.
Sometimes, the church sign is used to promote its growing online following.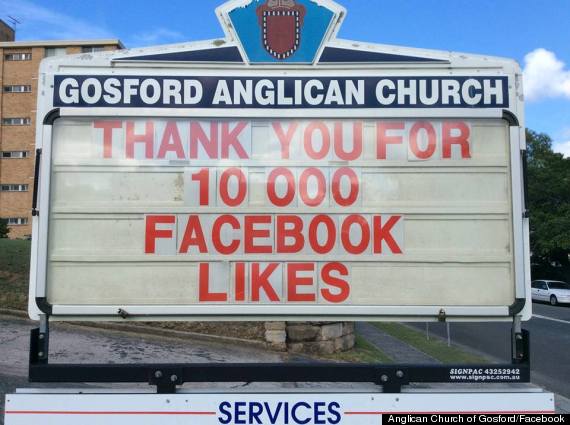 You're welcome
Fr Rod is also pictured with the colours of the LBGT rights movement.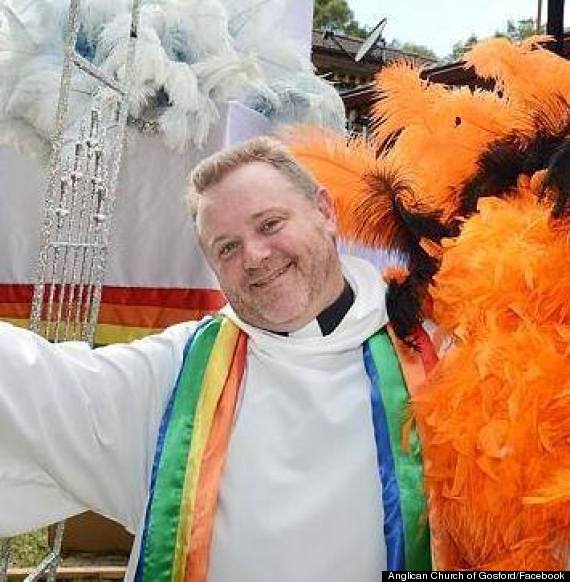 'Just because I'm a Christian and a priest doesn't mean I'm anti-gay'
Fr Rod has said he uses the signs to stop people assuming that the church is socially conservative.
"I thought to myself: 'Hang on, I don't want people to assume that just because I'm a Christian and I'm a priest that I would be anti-gay'," he told Daily Mail Australia.
"Because I'm not. I'm actually a very vocal supporter of marriage equality. So I wanted to say to the community, don't assume that all Christians are conservative."
In other posts, Fr Rod has described Australia's treatment of asylum seekers as "pure, unadulterated evil".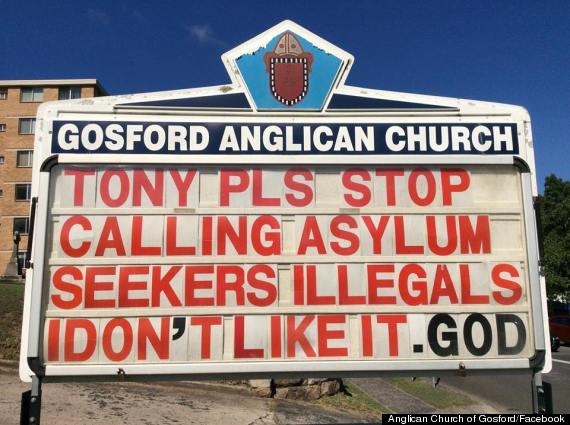 Tony means Abbott, not Blair
Posting the above image to Facebook, Father Rod wrote: "When will the Australian people say enough is enough. Not in my name."
On its website, the radical church says: "We extend a special welcome to those who are single, married, divorced, gay, filthy rich or dirt poor. We extend a special welcome to those who are crying new-borns, skinny as a rail or could afford to lose a few pounds.
"We welcome you if you can sing like Andrea Bocelli or can't carry a note in a bucket. You're welcome here if you're just browsing, just woke up or just got out of jail."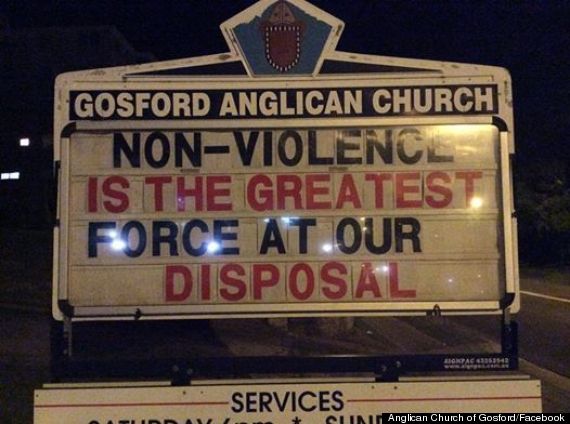 One fan, Pete Batt, wrote on Facebook: "I am an atheist, yet a 'follower' of Father Rod. Not for his religious values - which I completely respect - but for his human values and simple compassion. Oh and the signs, definitely the signs."