Planning a dirty weekend away? Well, it turns out your hotel stay may be dirtier than you'd bargained for.
According to a leaked document obtained by Buzzfeed, one three-star hotel's cleaning schedule reveals some "pretty gross" truths about their rooms' cleanliness.
The rota is broken up into daily, weekly, monthly and quarterly tasks. And while some areas are cleaned regularly - the toilet bowl, for example, is cleaned every day - others are left to fester for longer than you'd expect. *shudders*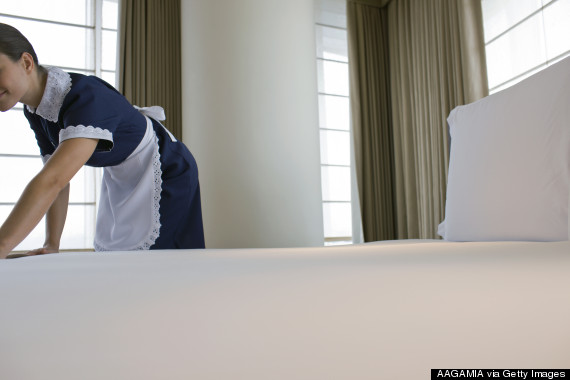 In a stomach-churning revaluation, the document shows that mattress pads, bedspreads, blankets and shower curtains are only cleaned once every three months.
"You're sleeping on three months of other guests," says the commentary in the Buzzfeed video (above). "Pretty gross."
Indeed.
SEE ALSO:

Which British City Has The Dirtiest Hotels?