As Tour de France fever reaches its height, and the sport continues to recover from the wheels of deceit spun by Lance Armstrong, it's worth remembering that, before this American arch-villain, cycling had its all-American hero, who waged his own almighty battle.
'Slaying the Badger' tells the story of the duel slugged out between Bernard "the Badger" Hinault and Greg LeMond.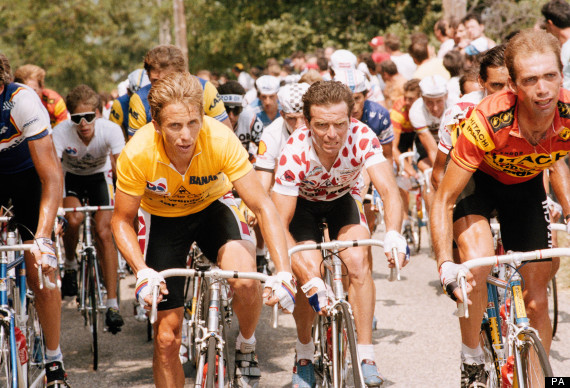 Bernard Hinault was programmed to compete, Greg LeMond felt betrayed
As with all great sporting rivalries, these two were well-matched… and completely different - the outspoken, dashing Frenchman Hinault, and the robust, down-to-earth boy from Nevada, LeMond.
Originally recruited to be Hinault's apprentice, LeMond went with him to Bernard Tapie's super team of the 1980s. Their rivalry became complicated in 1985 when Hinault won the Tour despite a big crash, all because LeMond was on his team. There ensued a Blair-Brown kind of deal that meant Hinault would return the favour the following year.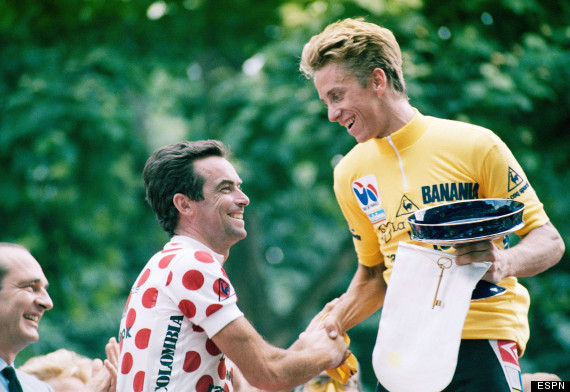 Bernard Hinault and Greg LeMond - one of cycling's most passionate rivalries
And just as that political deal ended in tears, so did this. Instead of honouring the pledge, a fitter Hinault appeared genetically unable to concede and so went out of his way to make things difficult for the American. Without giving away the denouement, things got even more complicated.
SEE ALSO: 'I Felt Used' - Lance Armstrong's Filmmaker Reveals His Sense Of Betrayal
The key figures at the team are all interviewed for the film. Bernard Hinault sits chuckling over his mischief with a big bottle of red wine, just in case we didn't know he was French. Their team coach Paul Köchli is convinced there was no divine right to win for any one cyclist. Greg LeMond, along with devoted wife Kathy, feels betrayed to this day.
It's another great story of battling champions, making you wonder how they ever get anything sorted in this "individual sport, played by teams" - and this was before an even bigger villain entered the picture.
Click here for information about 'Slaying the Badger'. In the US, the film will premiere on ESPN on Tuesday 22 July at 8pm ET. Watch the clip below, where Hinault and LeMond climb a stage together. It all looked so friendly...
Some other sporting documentaries worth a look:
LIKE US ON FACEBOOK | FOLLOW US ON TWITTER