Winning a stage of the Tour de France usually means a moment or two of glory as you don the famous yellow jersey and trade kisses with the gorgeous girls on the podium.
But after Vincenzo Nibali won the second stage on Sunday, he went in for his victory smooch and suffered a memorable humiliation.
You can see it all unfold in the clip above. The kiss with the first young lady goes exactly as expected. Yet when the Italian cyclist leans in to peck the second woman, things don't go according to plan.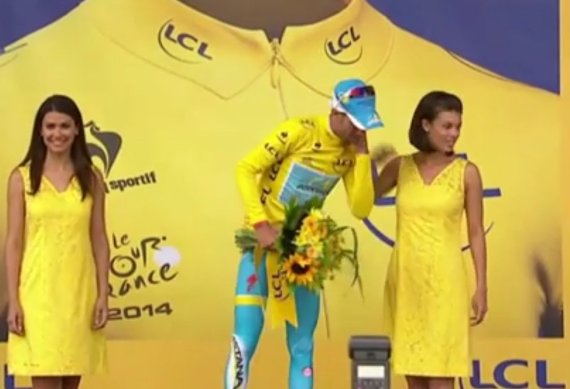 "Non, merci."
Io & Leo!! 😃😃😃😃 pic.twitter.com/QQf9wEhfen

— Vincenzo Nibali (@vincenzonibali) July 6, 2014