The alleged paedophile ring that had connections with Westminster included at least 20 prominent figures, including former MPs and government ministers, who abused children for decades, it has been claimed.
McKelvie, whose allegations led initially to police investigation in 2012 into the ring, told the BBC: "I would say we are looking at upwards of 20 (people) and a much larger number of people who have known about it and done nothing about it, who were in a position to do something about it."
He said the victims, who were "almost exclusively boys", were abused over "many, many years" and were moved around like "a lump of meat".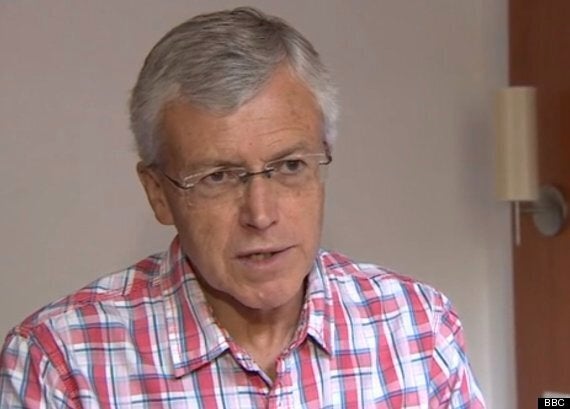 Peter McKelvie made the claims in an interview with the BBC
McKelvie, whose allegations led initially to a 2012 police inquiry, said the ring carried out "the worst form" of abuse.
He said: "I would say we are looking at upwards of 20 (people) and a much larger number of people who have known about it and done nothing about it, who were in a position to do something about it."
He added: "I believe that there is strong evidence, and an awful lot of information that can be converted into evidence if it is investigated properly, that there's been an extremely powerful elite among the highest levels of the political classes for as long as I have been alive - I'm 65 now.
"There's been sufficient reason to investigate it over and over again, certainly for the last 30 years, and there has always been the block and the cover-up and the collusion to prevent that happening.
"For the first time I have got a belief that survivors will come forward and justice will be served for a lot of survivors, but unfortunately it has been left so late that a lot of the abusers are now dead."
McKelvie added: "We are looking at the Lords, we are looking at the Commons, we are looking at the judiciary, we are looking at all institutions where there will be a small percentage of paedophiles and a slightly larger percentage of people who have known about it but have felt that in terms of their own self-interest and self-preservation and for political party reasons it's been safer for them to cover it up rather than deal with it."
Meanwhile, the senior civil servant at the Home Office faces a grilling by MPs over allegations it mishandled the child abuse allegations.
Permanent secretary Mark Sedwill will appear before the home affairs select committee today amid questions over the quality of a review he commissioned last year.
NSPCC chief executive Peter Wanless has been asked by Home Secretary Theresa May to look into the adequacy of the probe into the way claims were dealt with and the response of police and prosecutors to information which was passed on to them.
Mrs May announced the move yesterday along with a wider independent inquiry into the handling of allegations of child sex abuse by state institutions as well as bodies such as the BBC, churches and political parties.
The inquiry will be given access to all government papers it requests, and could be converted into a full public inquiry if its chairman feels it is necessary.
It is unlikely to report before next year's general election, but Mrs May promised that an update on its progress will be given to Parliament before May 2015.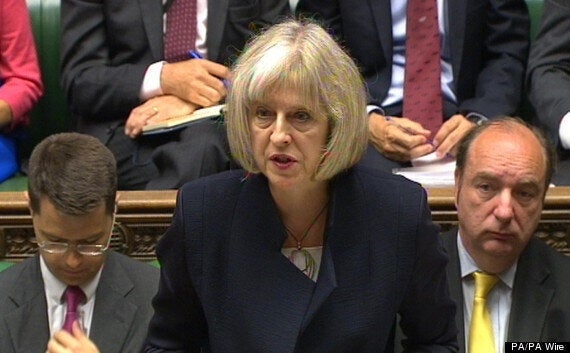 Theresa May announced an inquiry into the handling of the allegations
Prime Minister David Cameron promised to leave "no stone unturned" in seeking the truth about widespread allegations of a paedophile ring with links to the establishment in the 1980s.
Mr Wanless is expected to report within eight to 10 weeks and will look at concerns that the Home Office failed to act on allegations of child sex abuse contained in a dossier handed over in by former Tory MP Geoffrey Dickens to then Home Secretary Leon Brittan in 1983
Mrs May said she was confident that the work commissioned by Mr Sedwill was "carried out in good faith", but added that with "allegations as serious as these the public need to have complete confidence in the integrity of the investigation's findings".
Last year's investigation found 13 items of information in Home Office files about alleged child abuse dating back to the period 1979-99, and passed police details of four of the items about which they were not already aware.
But Mrs May told MPs that, while records of a number of letters from Mr Dickens were found, there was no sign of a "Dickens dossier".
The investigation found that 114 potentially relevant files were not available, and were presumed "destroyed, missing or not found", although the independent investigator made clear that he found no evidence to suggest that the files had been removed or destroyed "inappropriately".
Mr Wanless is also to examine that finding that public funds totalling almost £500,000 were given to two organisations with links to the notorious Paedophile Information Exchange (PIE).
The Voluntary Services Unit (VSU) provided £65,750 to the Albany Trust between 1974 and 1980 and £410,500 to the Princedale Trust between 1974 and 1984.
But an independent investigation commissioned by the Home Office following reports the VSU had funded PIE said that "no evidence was found to indicate that either organisation used this funding to support PIE".
Mr Sedwill may also be questioned about claims a leading member of PIE used its premises to store material.
According to the BBC, Steven Adrian Smith boasted in a little-seen book in 1986 that he had clearance to work as an electrical contractor at the Westminster building while chairman of PIE in the late 1970s and early 1980s, and hid files in locked cabinets there "where no police raid would ever have found them".
Lord Brittan welcomed the announcement of the Wanless probe, and said in a statement that allegations that he failed to deal adequately with Mr Dickens's allegations as home secretary were "completely without foundation".
Related