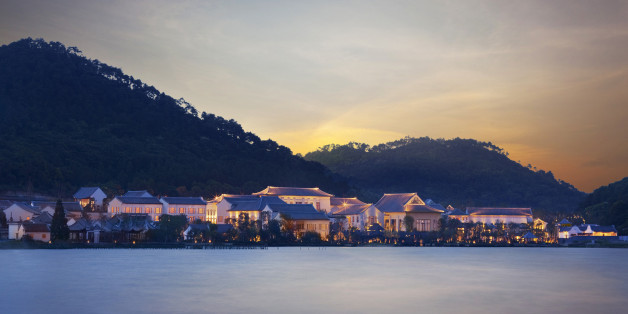 Park Hyatt Ningbo Resort and Spa
Now if you've seen the news in past years, you'll know that China's no picnic to travel around. Particularly on any national holiday.
You can expect busloads of visitors at every tourist attraction, a disproportionate amount of posing in front of historic monuments, and scant regard for littering policies.
LOOK: The Top Beach Hotels In Britain
However, this remains an utterly incredible country that never fails to excite the imagination of travellers.
So how can you enjoy the country's most magical aspects -- its historical architecture, economic revival, and poetic landscapes -- without losing your mind among millions of others trying to do the same?
The answer is simple: Find an innovative, hotel resort that knows how to turn the destination of your dreams into a holiday reality.
Here is our pick of terrific (and admittedly, mostly not cheap) resorts that can help bring China alive, whether you want cocktails with a view, serene temples tucked away in the hills or a megacity experience.
Virgin Atlantic flies daily from London Heathrow to Shanghai and is currently offering return Economy fares from £699 per person. For further information contact www.virginatlantic.com or call 0844 2092 770. This fare is available for selected departures in 2014.