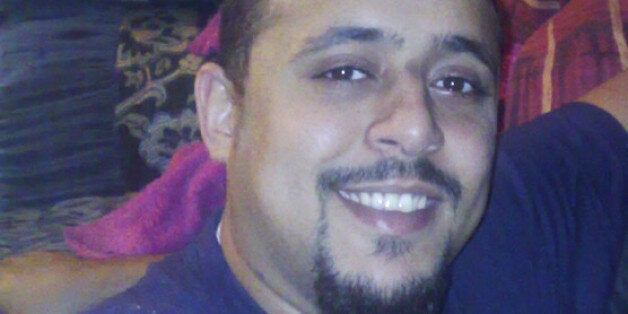 UK security services were complicit in the torture of a British man who was forced to sign a confession in a language he does not speak, it has been claimed. Ali Adorus, who has lived in the UK since he was a child, could face the death penalty if he is found guilty of terrorism offences in his ongoing trial in Ethiopia.
His lawyer, Toby Cadman, has sent a petition to the United Nations demanding action over his treatment, which is claimed to have included electric shocks and beatings. Mr Cadman said: "We are asking them to act urgently because we believe that his ill health, both as a result of an existing condition and the torture, mean that his life is at risk. He was diagnosed with testicular cancer and is in remission but he is now suffering from serious kidney pain which is an indicator potentially of a return of the cancer."
Requests for him to be examined by an independent doctor have been ignored. The legal team claim that security guard Mr Adorus was "harassed" by British security services before he travelled to Ethiopia, and that MI5 was complicit in his mistreatment.
"The reason why we allege that the UK may be complicit in his torture is because there were very clear statements in his confession statements that we believe came from British intelligence," Mr Cadman said. "We believe that he was subject to harassment by the intelligence authorities before he travelled to Ethiopia and there is an allegation there was involvement by MI5 in his arrest and subsequent interrogation, in that they would have had to provide the Ethiopians with the information that they had.
"We know that he had, as many young Muslim men in this country are, been subject to various tactics of intimidation and harassment by the authorities here. We can't say whether there was any reliable information to say that he was concerned with any proscribed groups, we would certain resist any such assertions."
The married father-of-one was arrested in January 2013 and was left without any access to lawyers or contact with his family for 20 weeks. Mr Cadman claimed the UK Foreign Office has failed to do anything to help Mr Adorus, who was born in Ethiopia but moved to the UK as a child.
He added: "They've done nothing. They've requested that the Ethiopian authorities have initiated an investigation (into the torture claims) and when they have not done so they haven't pressed them."
Popular in the Community