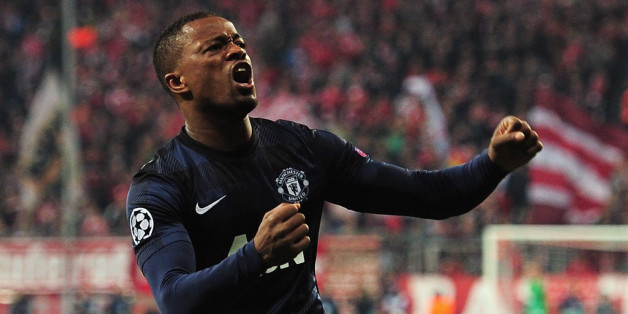 Shaun Botterill via Getty Images
Patrice Evra is likely to join Juventus from Manchester United, which could benefit the club's pursuit of Arturo Vidal.
Juventus have made contact with United regarding the Frenchman's availability and Evra is believed to be receptive to the idea of moving to Turin due to family reasons.
The 33-year-old began his professional career in Italy, where he spent two years with Marsala and Monza.
Evra's United contract included a one-year extension that would be triggered once it expired this summer. However the club's announcement of that news was conspicuous by the absence of any quotes from Evra himself and he could leave in circumstances similar to that of Dimitar Berbatov's departure in 2012.
One of United supporters' most revered players, Evra joined United from Monaco for £5 million in January 2006 and has won five Premier League titles, three League Cups, the Champions League and the Club World Cup with the Reds.
He has forged a strong bond with the club's following, however his form over the last four years has regressed steadfastly and Luke Shaw's £27 million arrival effectively signalled the beginning of the end for him at Old Trafford.
Juventus lack an out-and-out left-back and, despite his age, Evra's expertise and experience would be invaluable in a league as slow-paced as Serie A.
Should Evra complete the transfer United would be well poised to sign Chilean midfielder Vidal, who new coach Louis van Gaal is determined to sign.
United are believed to have a deal in place to sign Arsenal captain Thomas Vermaelen, who can play at left-back, remain keen on Germany defender Mats Hummels and could move for Real Madrid winger Angel di María if the Champions League winners sign James Rodríguez.