Although in 2014 sex education is far from perfect, it's undeniable that teaching youngsters about the birds and the bees has come a long way since the 1960s.
A sex manual for teenagers that was banned in 1969 has just been republished - proof that open discussion about sex is no longer the social taboo it once was.
The Little Red School Book, by Soren Hansen, has hit shelves for the first time since its 1969 ban.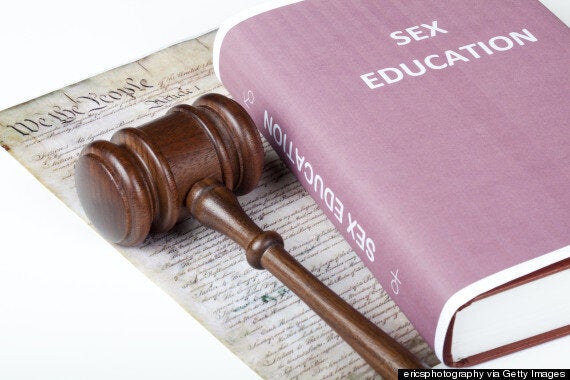 According to The Guardian, when the book was published first time round "Margaret Thatcher was said to have been very worried by it, The Pope denounced it as sacrilegious, and morality campaigner Mary Whitehouse successfully campaigned to have it prosecuted under the Obscene Publications Act."
So what was so bad about the book?
The Little Red School Book gives straight-talking sex advice that's largely still relevant to teenagers today: "If anybody tells you it's harmful to masturbate, they're lying. If anybody tells you you mustn't do it too much, they're lying too, because you can't do it too much. Ask them how often you ought to do it. They'll usually shut up then."
The new version of the book contains only one change from the original – the 2014 update no longer encourages teens to stave off boredom at school by "reading pornographic magazines under your desk" – probably a wise edit...
In addition to providing sex advice, the once controversial book also explores teenage attitudes to education, drugs and alcohol.
"Education is no longer a personal process," he said. "It's all about examinations, results, a standardised curriculum.
"Today, I think pupils are hardly even seen as human beings. They have become products, and they need to perform for the system," he said.