Simon Pegg has revealed how he made Benedict Cumberbatch almost forget his lines, with a prank on the 'Star Trek into Darkness' set.
The 'Hot Fuzz' star told a crowd at FantasyCon that it was a prank that "got out of control", once he'd pranked Chris Pine, telling him he had to wear "neutron cream".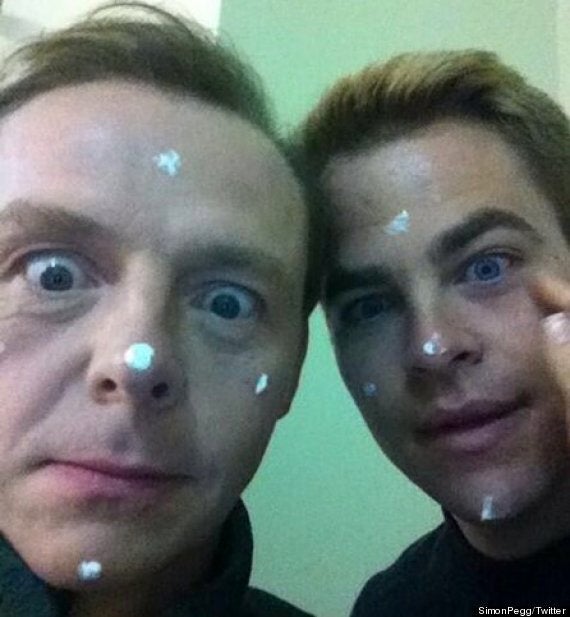 Simon Pegg and Chris Pine get with the 'neutron cream', but Benedict took it all very seriously, apparently
According to Simon, it was all very funny and inclusive with cast and crew alike joining in, until Benedict Cumberbatch started complaining that the ions in the air were the reason he couldn't remember his lines. So then Simon Pegg and Chris Pine had to find a way of letting him know it was only a joke...
WATCH him explain it above...
As well as his British stock remaining high through the World's End trilogy, Simon's Hollywood career continues to flourish - his next stop is a reunion with Tom Cruise for 'Mission Impossible 5'.
PICTURES: The best pranks you can play on your friends at work...
Related