Detectives investigating the death of a toddler left in a hot car all day by his father have conducted an experiment to see just how high temperatures climbed.
Little Cooper Harris died after he spent seven hours strapped in his car seat in his father's SUV in Georgia, Atlanta, on 18 June.
Now the very car Cooper perished in has been used to recreate the conditions the 22-month-old child was forced to endure.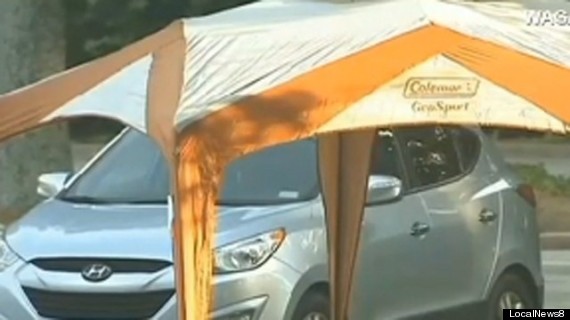 Justin Harris's car was taken to the same spot and the temperatures were carefully monitored
Dad Justin Ross Harris's silver Hyundai Tucson was driven to the exact same spot – a parking lot at the Home Depot's corporate offices, WAGA reports.
Investigators monitored the heat in the car throughout the day, including the times Harris says he pulled into the car park, a midday visit to the vehicle and in the afternoon when he drove home.
The data has not yet officially been released but CNN weather experts believe the temperature could have climbed to nearly 140 degrees in the car.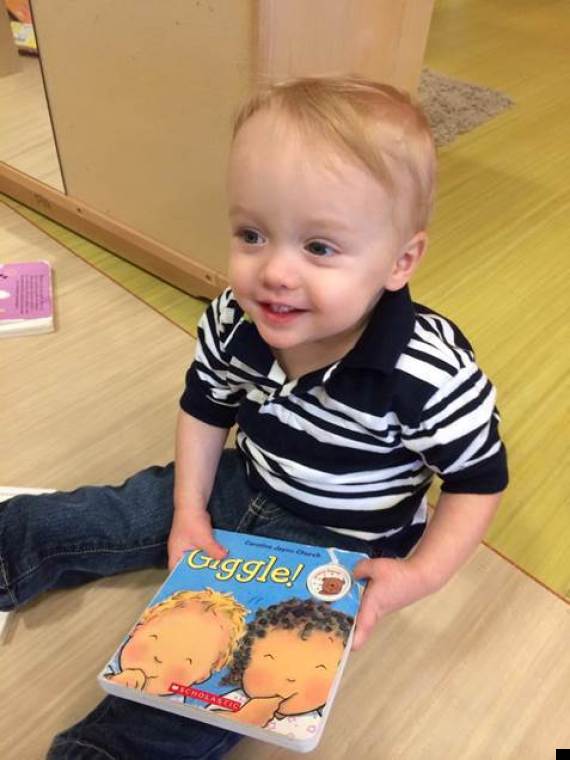 Temperatures were topping 90 degrees when Cooper Harris died
"Cars parked in direct sunlight can reach internal temperatures up to 131 degrees Fahrenheit – 172 degrees F when outside temperatures are 80 degrees F – 100 degrees F," it cites the National Highway Traffic & Safety Authority as saying.
It adds: "Even outside temperatures in the 60s can cause a car temperature to rise well above 110 degrees F."
On the day Cooper died, the temperature outside reached 92 degrees.
His father has been charged with felony murder and cruelty to children in the second degree.
Harris denies the charges and insists he left the little boy in the family car by accident, having forgotten to drop him off at daycare and continued to work.
Last week Cobb County Police Department Detective Phil Stoddard told a court several injuries had been found on the toddler's body.
In comments reported by HLNTV, Det Stoddard said: "Marks on the child's face. It would have come from the child or a scratch being made while the child was alive and then not healing or scabbing over or anything after that, soon after he passed away."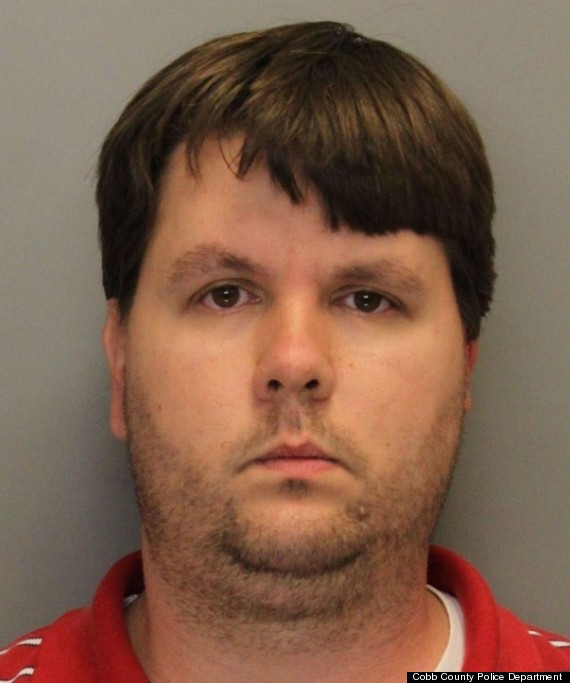 Justin Ross Harris says he forgot his son was still in the car. He has been charged with murder
He added there were also abrasions on the back of the little boy's head, which the Mail Online suggests were evidence the toddler was rubbing his head against the car seat in a bid to free himself.
Last week it was also revealed Harris was exchanging nude photos with as many as six women as his son perished.
Det Stoddard said Harris had virtually been leading a double life and had intended to kill Cooper.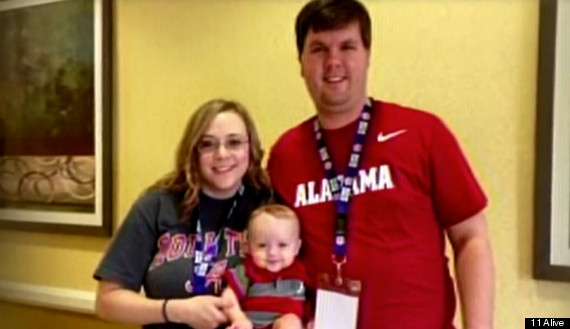 Leanna, Justin and Cooper Harris
He also revealed Harris and his wife Leanna had two life insurance policies for the toddler, totalling $27,000.
Both parents had earlier admitted to researching online how long it would take for an animal to die in a hot car.
Harris is also alleged to have viewed websites which advocated against having children, and performed internet searches for "how to survive in prison".
Investigators say CCTV reveals Harris returning to his car midday to put something into the car – arguing he would have noticed Cooper was there.
The 33-year-old was refused bond and will remain in jail until the trial
Leanna has not been identified as a suspect in Cooper's death.