Lauren Goodger is the latest star being linked to the upcoming series of 'Celebrity Big Brother', with reports suggesting she'll dish the dirt on her relationship with Mark Wright.
Lauren dated Mark, who is now engaged to former 'Coronation Street' star Michelle Keegan, for ten years and she's now apparently ready to tell all - for a nice tidy sum, of course.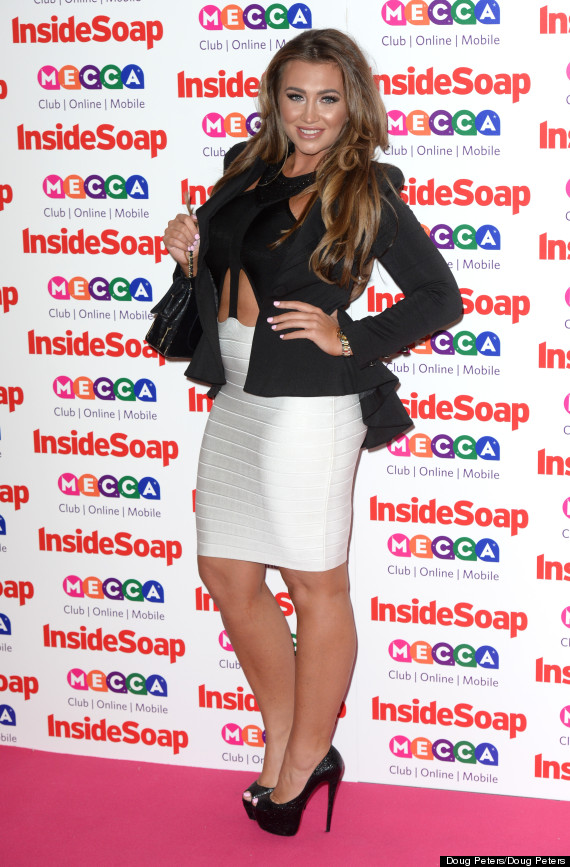 Lauren Goodger
The timing couldn't be worse for Mark and Michelle, who are currently busy planning their wedding.
A source tells the Daily Star: "Lauren gets that one of the most interesting things about her is her up and down relationship with Mark.
"The producers stressed that they wanted some juicy details of their time together."
Viewers saw a snapshot of Lauren and Mark's relationship during the first few seasons of 'TOWIE', but the pair have plenty of history for Lauren to chat about.
"They dated from 15 until their mid-twenties and Lauren has already spoken out about very personal things like the abortion she had when carrying Mark's baby," the source continues. "They're expecting bombshells."
Earlier this year, Lauren was planning to relocate to LA, however she changed her mind when an unmissable offer came up. Could that have been Channel 5's call?
There have been plenty of rumoured housemates ahead of the upcoming series of 'CBB'.
Earlier this week, it was revealed that writer Julie Burchill could be about to become the new Liz Jones by heading into the house, while 'Gogglebox' participants and a former 'Made In Chelsea' star are also on the list of potential celeb sign-ups.
The most recent season of 'CBB' will be difficult to top - we're still trying to get the images of that x-rated adult room out of our heads.
LIKE US ON FACEBOOK | FOLLOW US ON TWITTER