Cancer. Probably not the best topic for a gag but to raise money to fight cancer? Well, that must be worth a few jokes.
Which is why Clic Sargent have launched The Joke Appeal, a chance for anyone and everyone to tell their best (or worst) gags, get them sponsored and help the children's cancer charity. The best jokes could even be heard at the Edinburgh Fringe Festival.
Clic Sargent provide clinical, practical, financial and emotional support to help children and young people cope with cancer and get the most out of life and as nearly everyone will appreciate, laughter can play a huge part in that. Which is where The Joke Appeal comes in.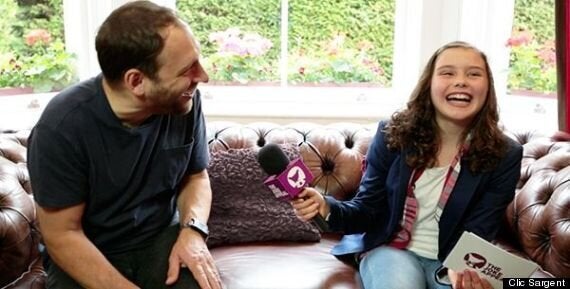 Go on, give us your best gag
Everyone who donates a joke gets their own 'JustGiving' style donation page where their friends, family and the public can view the jokes, share, and most importantly sponsor the joke.
The more sponsors the better the ranking for the joke and those at the top of the gagometer can look forward to that gig in Edinburgh.
So, what's our favourite so far?
Which is the best cheese to use to get a bear out of a cave?
No, we're not going to ruin the joke, you'll just have to go to The Joke Appeal for that punchline - and get funny raising money.
Related