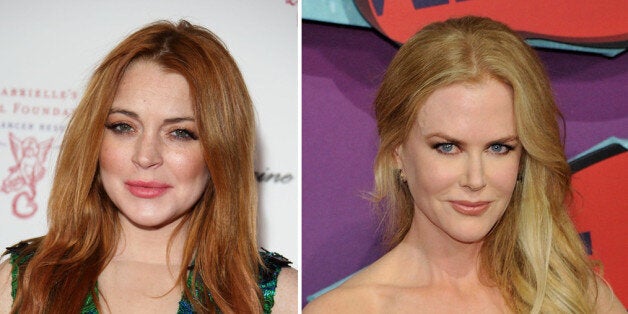 The names Lindsay Lohan and Nicole Kidman aren't often mentioned in the same sentence, but it seems these two fallen Hollywood icons have at least one thing in common right now.
That is, they're both looking to London's West End stage to salvage their sinking careers. To be fair to Nicole, hers is in nothing like the same free fall as Ms Lohan's, but she could definitely do with a hit.
The last few months have not been kind. Taking the role of Grace of Monaco in a biopic of the same name, she got to wear beautiful clothes, walk around in palaces, and work in the sunshine of the French Riviera, As she took her place on the Cannes red carpet, no doubt, she thought these efforts would be rewarded by many a nod come Award time. Instead, although she's got off pretty lightly compared with the rest of the crew, she's had to endure worldwide mockery of the film, its intentions and executions, and the best she could muster was, "I didn't have much control of it."
So now, just as she did in 1998 with her breathtaking performance in David Mamet's 'The Blue Room', Nicole is preparing to take her place on the London stage and remind us all, once again, that she can actually act. Reports are that she'll do this not once but twice. The first project to her name is a Patrick Marber adaptation of Turgenev's A Month in the Country, a comedy of manners set in 1840s Russia. No word yet on whether she'll have to shed any clothes to provide the "theatrical viagra" enjoyed by a delighted critic Charles Spencer back in '98, but she'll certainly be looking for some career invigoration.
Whatever happens, Nicole's career needs nothing like the transplant operation that Lindsay Lohan's requires.
Following a roller coaster decade which had seen her in out of rehab, jail and clubs, it looked as though Lindsay was due a screen reboot with 'Georgia Rule' in 2007. It didn't happen, the difficulties she caused on set were strangely leaked, her star dramatically faded, and her ever-increasing insurance fee will no doubt add to studios' reluctance to take any more risks.
But things are already looking bleak for this particular reinvention, with word that Lindsay has already received a stern talking-to from her director after enjoying the London nightlife a bit too much, and showing up late, tired and unprepared for rehearsal. The cast are reportedly furious, and her director has made it clear she's on her last chance with the play, and what could be her last chance for a career revival.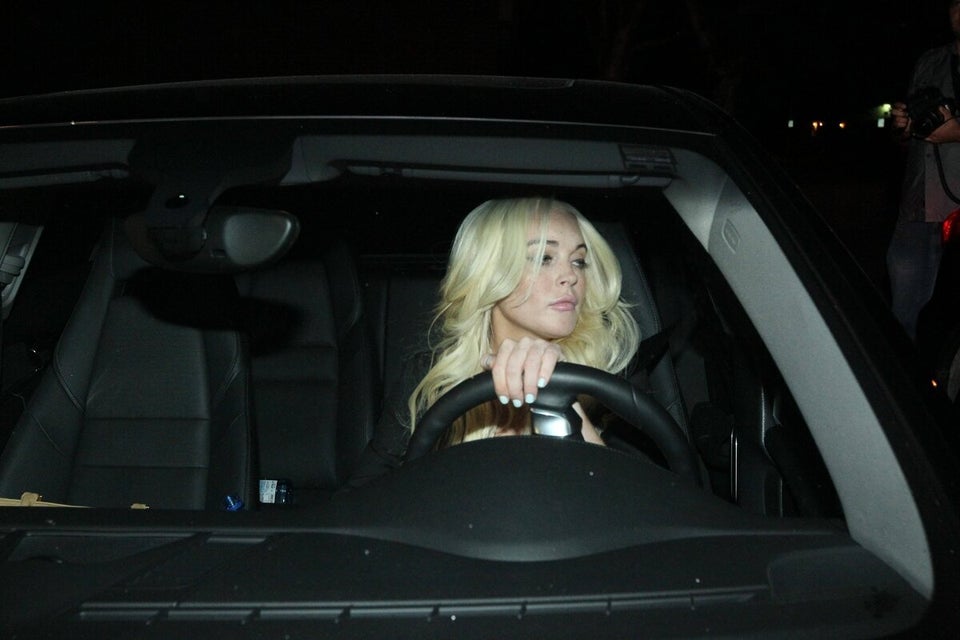 Lindsay Lohan's Top 10 Worst Moves
Which would be a big shame. When Lindsay first appeared in 'The Parent Trap', in what seems like an aeon ago but was actually also in '98, she was heralded as a fresh, charismatic talent that burst out of the screen. Wouldn't it be great if we saw just a glimpse of that person in the flesh on the London stage?
Who would you look forward to more on London's West End stage?
Popular in the Community