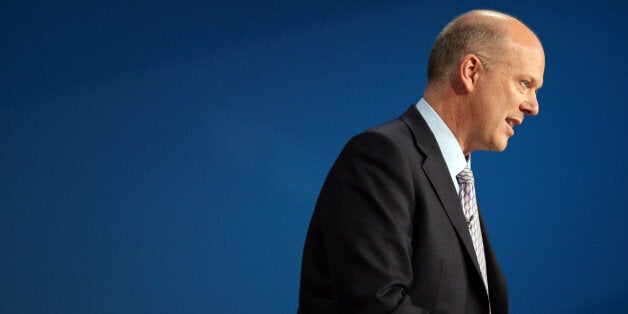 Chris Grayling has come under increased pressure to explain why he denied probation officers were having their jobs privatised at random, even though his department's own guidelines allow it.
Earlier this month The Huffington Post reported that a probation officer had been told she would have to now work for a private company rather than the public sector Probation Service. The government has outsourced large sections of the service to companies such as G4S. Letters sent by South Yorkshire Probation Trust showed that probation officers had seen their jobs outsourced after their names were "drawn out of a hat".
At the time Grayling, the justice secretary, insisted that "names were not drawn from a hat" and that "there was a carefully constructed process of selection". He told the Commons that the allegation was "absolute nonsense". However he has now been forced to investigate the accusation.
In a letter to Labour MP Toby Perkins sent on Wednesday, Grayling said the Ministry of Justice was looking into whether South Yorkshire Trust had broken the rules by picking which staff would see their job privatised at random.
"We need to establish whether the reported situation in South Yorkshire is at odds with the national policy on staff assignments, and if reasonable steps were taken to follow the guidance that was provided for this process," he said.
However points 68 and 69 of the Ministry of Justice's National Framework on Staff Transfer and Protections suggest that picking staff at random is actually a policy approved by Grayling, not a breach of the rules.
68. In situations where automatic assignment does not apply and where no local evidence- based assignment criteria are available, agreement should be reached on the use of a random assignment process.

69. Random assignment refers to the use of chance procedures to ensure that each participant has the same opportunity to be assigned to any given group. Random assignment might involve such tactics as flipping a coin, drawing names out of a hat, or assigning random numbers to participants.
Perkins said: "Alarmingly, it seems clear that the secretary of state has still not got a grip on what is going on in his department. He still seems to believe that the transfer by lottery which took place in Sheffield was a fluke which went against his department's guidelines. But these guidelines confirm a 'random assignment process' can be used and even specifies methods of coin tossing or drawing from a hat.
"I have therefore today written back to Mr Grayling to point this out and to ask him to address the fundamental cause of these random allocations, namely his own department's guidance."
Related