Londoners, here's another one of those annoying articles that brags about how much bang for your buck you'd get basically anywhere else on earth.
For £600,000, you can have a two-bedroom flat in Highgate. A five-bedroomed spread can be yours in Forest Hill. Or a grand six bedrooms in Walthamstow.
If you're willing to move to Orkney however, that £600,000 will get you: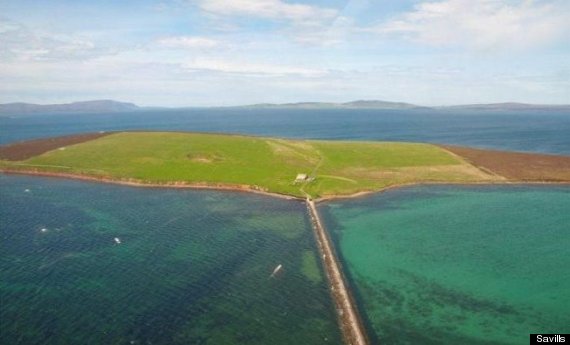 Littlequoy and Hunda Island, Orkney
A private island comprising 422 acres of land
4.2 miles of coastline
A five-bedroomed farmhouse
A workshop/ studio
Two livestock sheds
A silage pit (tempting!)
Sheep handling pens
For sale with estate agents Savills, the property is for sale as a whole for £600,000, or in up to four lots.
Littlequoy farm is located on the island of Burray, one of the Orkney Islands and is a blissful 28 miles from the nearest train station.
A spokesman for the firm told Huffington Post UK: "It is pretty unique property and compared to London it is very good value, but the price is typical for the local area."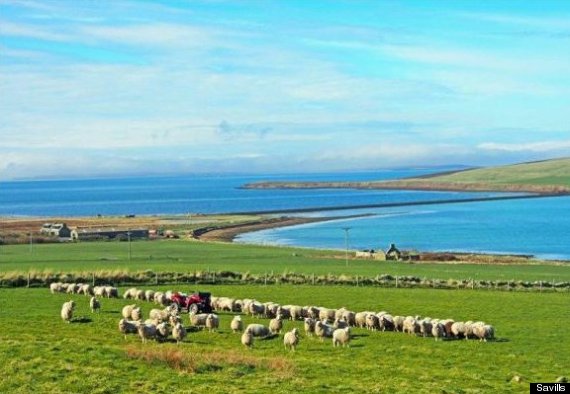 Sheep! (Puffins and seals just out of shot...)
The current owners earn £25,665 a year through agri-environmental schemes and the island is home to gull and tern colonies, shell ducks, hen harriers and arctic skua.
Puffins next from May to early June and seals are frequent visitors on several beaches.
What's more, the nearest train station is Thurso – a mere 28 miles away…
Sod London, let's do it.