Teachers and lecturers will use a variety of methods to keep their students' attention but stripping down to your pants is a new one on us.
It didn't stop Leeds Metropolitan University's Ian Lamond though who disrobed in perhaps the least sexy striptease ever to demonstrate a good sales pitch, MailOnline reported.
Left in just his smalls, the Events Management lecturer paraded around the room in front of the freshers, striking a 'Jesus' pose, spreading his arms out a la Rio's Christ The Redeemer, while waving his clothes around.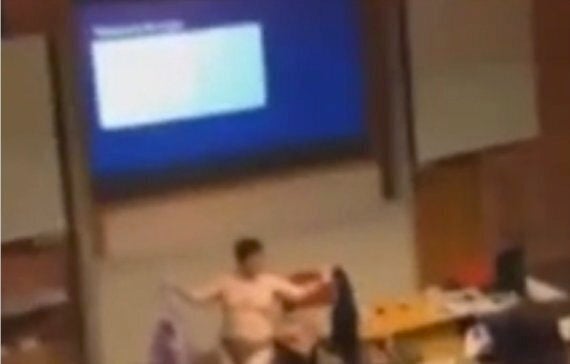 The lecture got even weirder when Lamond, still in his grey pants, pulled out a razor and began to shave his face as amazed students used the opportunity to share photos and video the strip tease.
The whole incident left students "awkwardly laughing, screaming or speechless," according to one student's tweet.
The university has confirmed that Lamond is currently under investigation for his naked antics, but has not been suspended.