Ryan Giggs claims Louis van Gaal will "not be scared" by the challenge awaiting him at Manchester United.
Van Gaal will officially take over as manager at Old Trafford next week after completing duties with Holland at the World Cup.
The Dutchman has been charged with the responsibility of lifting United after a poor last season in which they finished seventh in the Premier League and failed to qualify for Europe.
Van Gaal has underlined his credentials in the past month by guiding an underwhelming Holland to the semi-finals in Brazil and Giggs believes the 62-year-old has the track record and perfect character for the task.
Giggs, who will be Van Gaal's assistant manager, said: "I think, like everyone would expect, he has got a clear philosophy and he sticks to that philosophy.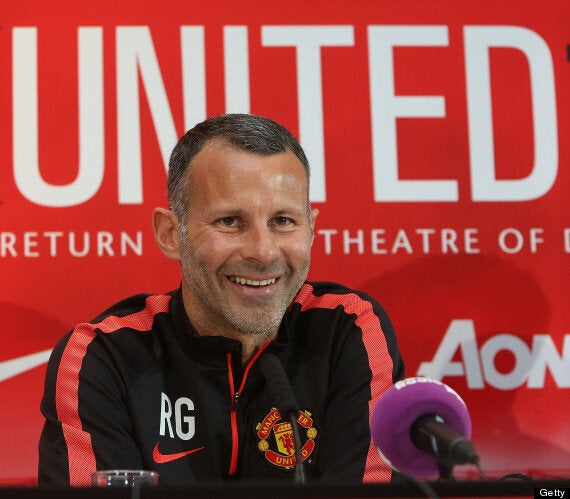 Giggs will be Van Gaal's assistant at United
"He won't be afraid of taking over Manchester United. He will relish it, he will look forward to it. He has been at Bayern, he has been at Barcelona - he has been at huge clubs. Obviously Manchester United, in my view, are the biggest.
"He is not scared about the challenge, he is not apprehensive. He can't wait and he has got the experience. It won't be easy, it never is. The Premier League is a tough league to win, but that is what we will be trying to do.
"I am just excited by how forthright and how clear he was and what he expects of the staff and the players."
Giggs, who brought his illustrious United playing career to end in May to take up his new role, met Van Gaal when the club appointed him prior to the World Cup.
Since then there has been some contact between the pair and Van Gaal has mapped out plans for pre-season.
Van Gaal saw Holland lose to Argentina on penalties in the semi-final
Because of that, Giggs expects the new manager to hit the ground running when they travel to the United States for the club's pre-season tour next week.
Giggs said: "I have spoken to him a couple of times and swapped emails. Obviously it has been hard as he has been preparing for games or travelling somewhere, but preparations have gone well.
"The blueprint and everything has been prepared by Louis and we are just following his plans. It is not ideal but not really a problem. Within a week we will all be together and we are spending two-and-a-half weeks together in the US.
"He will get to know the players and they will get to know him.
"Then we have got more or less two weeks when we get back, so there is plenty of time before the season starts."
Related