An inquiry into whether a paedophile ring with establishment connections abused children has been condemned as "shambolic", after the head stepped down before it has even begun.
Baroness Butler-Sloss has stepped down as chair of the inquiry less than a week after she was appointed, Downing Street announced today.
The former judge's appointment became the centre of controversy because her brother Sir Michael Havers, who was attorney general and lord chancellor in the 1980s, is alleged to have tried to prevent ex-MP Geoffrey Dickens airing claims about child abuse in Parliament.
Critics suggested that victims of child sex abuse would not have confidence in an inquiry led by someone from the heart of the establishment.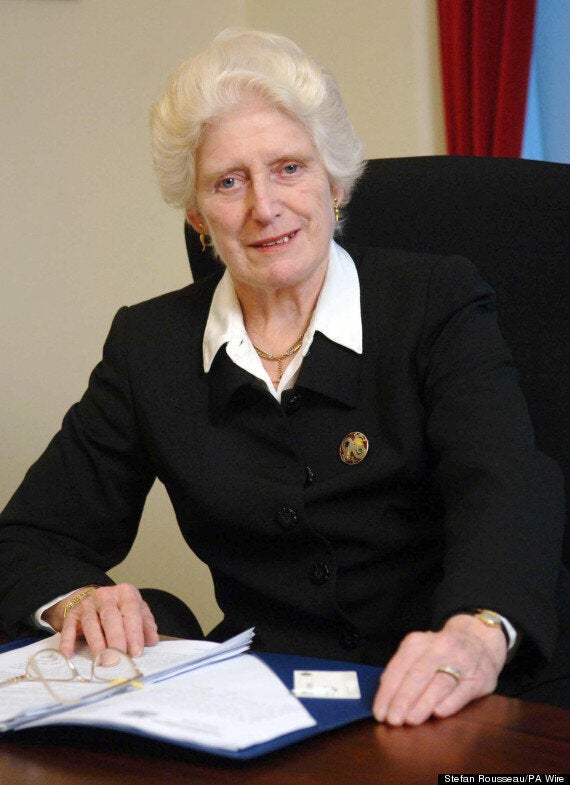 Lady Butler-Sloss was accused of being too close to the establishment she was meant to be investigating
Labour MP Keith Vaz, who was one of the first to ask questions about her appointment, said: "I am not surprised by this decision - it is the right one.
"The public would be concerned that a member of Parliament, no matter how distinguished, had been appointed to head this important panel.
"The whole inquiry process is becoming shambolic: missing files, ministers refusing to read reports and now the chair resigning before the inquiry has even commenced."
The prime minister's official spokesman said the decision to stand down was entirely Lady Butler-Sloss's.
She said: "It has become apparent over the last few days, however, that there is a widespread perception, particularly among victim and survivor groups, that I am not the right person to chair the inquiry.
"It has also become clear to me that I did not sufficiently consider whether my background and the fact my brother had been attorney general would cause difficulties.
"This is a victim-orientated inquiry and those who wish to be heard must have confidence that the members of the panel will pay proper regard to their concerns and give appropriate advice to government.
"Nor should media attention be allowed to be diverted from the extremely important issues at stake, namely whether enough has been done to protect children from sexual abuse and hold to account those who commit these appalling crimes."
It is understood that Lady Butler-Sloss informed the Home Office of her decision to step down over the weekend, after which she spoke to Home Secretary Theresa May.
May was due to be questioned about the appointment when she appears before the Home Affairs Committee in Parliament this afternoon.
David Cameron's spokesman said: "She has taken the decision to step down as chair of the panel inquiry. It is entirely her decision.
"The government's view hasn't changed, that she would have done a first-class job as chair. The reasons for her appointment still absolutely stand in terms of her professional expertise and her integrity, which I don't think has been questioned from any quarter whatsoever, and rightly so."
Lady Butler-Sloss continued: "Having listened to the concerns of victim and survivor groups and the criticisms of MPs and the media, I have come to the conclusion that I should not chair this inquiry and have so informed the Home Secretary.
"I should like to add that I have dedicated my life to public service, to the pursuit of justice and to protecting the rights of children and families and I wish the inquiry success in its important work."
May said: "I am deeply saddened by Baroness Butler-Sloss's decision to withdraw but understand and respect her reasons. Baroness Butler-Sloss is a woman of the highest integrity and compassion and continues to have an enormous contribution to make to public life.
"As she has said herself, the work of this inquiry is more important than any individual and an announcement will be made on who will take over the chairmanship and membership of the panel as soon as possible so this important work can move forward."
Related