In you want your face to have a glowing complexion you might consider indulging in a facial - but would you consider giving your butt the same treatment?
Body conscious beach-goers are spending a whopping $500 (£293) on a new treatment that promises to enhance their bums.
The 'butt facial' is the new beauty treatment to come out of the Big Apple. The costly 40 minute procedure uses lasers, chemical peels and moisturisers to tone and smooth the skin.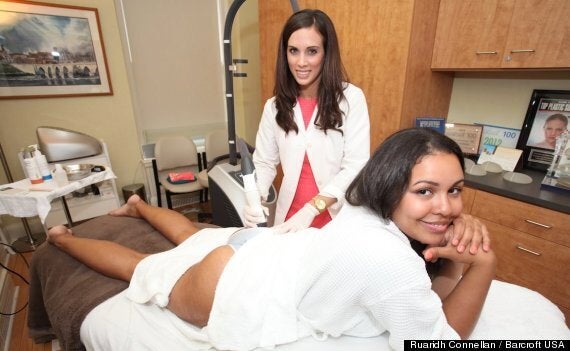 Judith Liriano, 21, had the procedure done to rid her bottom of cellulite, dimples, and dark spots.
Judith said: "Every girl wants to feel confident when they're on the beach - before I tried the booty facial, I wasn't as confident as I am now. I don't think you could put a price tag on looking good and feeling good.
"I feel great, I love the results - my butt looks better, it's has an even colour, is more toned, and feels so much firmer than it did before."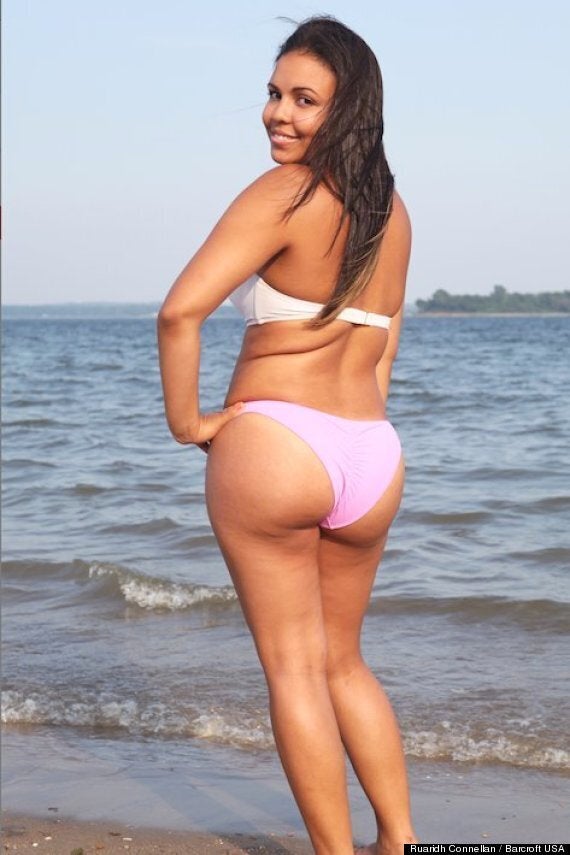 The procedure, dubbed the Tip Top Tush Treatment is available at Dr. Matthew Schulman's plastic surgery office in New York City.
First, a special exfoliating scrub is massaged onto the bum to rid it of dead skin. Then a laser treatment with radio frequency follows, smoothening and contouring the skin.
A special firming moisturiser is applied when the laser is finished.
Esthetician Amanda Sanzone performs the procedure and says it is becoming increasingly popular among New Yorkers.
Amanda said: "The butt facial has become a lot more popular recently - we treat the skin on our faces, we treat the skin on our necks, our hands.
"But especially with summer here and bikini season here, a lot of women, and sometimes even men, want to treat the skin on their butts.
"In today's culture, people are taking more pictures and taking group shots and noticing problems on their butt or thighs that they never noticed before."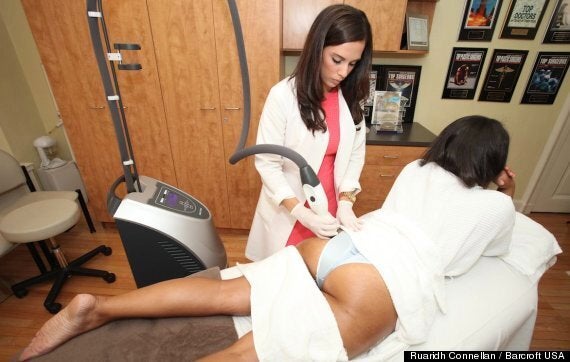 She added: "This treatment is very important - a lot of people are self conscious about the skin on their butts.
"Whether it's acne or cellulite, it's definitely a treatment that can help boost self-confidence and make you feel really comfortable in a bikini."
Amanda said one can expect the best results after three to six treatments depending on skin type.