It must have felt like the end of days for these beach goers when a cyclone pelting hailstones the size of golf balls tore onto the scene.
Smartphone footage shows sunbathers on the shore of Ob River in Siberia fleeing for shelter as the storm erupts without warning. Sunbathers flee the shores of the Ob river in Siberia's Novosibirsk region
It cites forecaster Galina Sheporenko as saying: "The last time such an event [happened] in the middle of July was 100 years ago."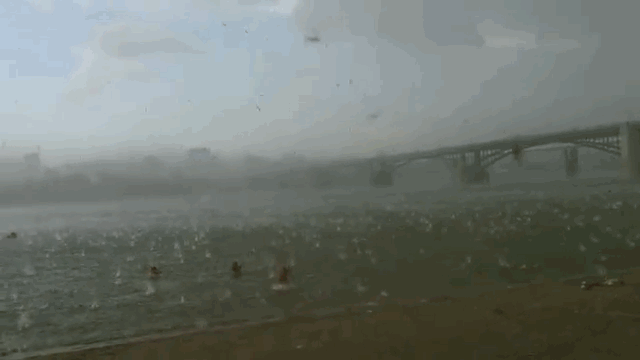 While there were no reported injuries on the beach, two young girls aged three and four died on Saturday in nearby Bredsk after a tree fell on their tent as they took shelter from the storms, the Associated Press reports. The temperature is said to have dropped 20 degrees Celsius as the storm blew in