Captain Zaharie Shah had no social or professional engagements after March 8, the day the flight disappeared with 239 passengers and crew on board.
While the Malaysian police investigation has not ruled out mechanical failure as an explanation, Captain Shah is said to be the most likely culprit if human action was to blame.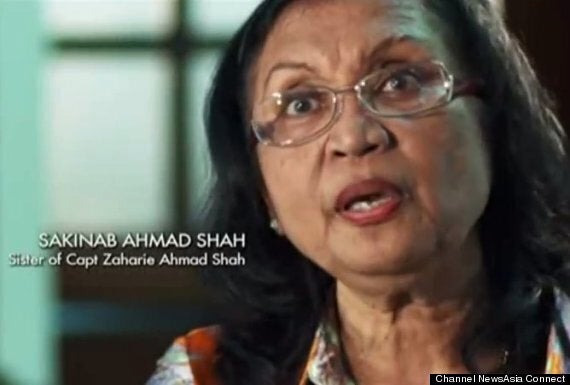 Sakinab Ahmad Shah maintains her brother's innocence
But Captain's Shah's sister Sakinab Ahmad Shah has dismissed the notion her brother was responsible.
She said: "We couldn't figure out why somebody who would want to commit suicide would prolong the agony of flying for four, five, six hours just to land down there. A photo of Zaharie Shah (top right) and co-pilot Fariq Abdul Hamid (top left) atop a poster appealing for the missing plane to 'please come back'
"If it was done, if he was the one who planned it, he has to be some kind of Einstein, which he was not."
The Boeing 777 is believed to have crashed in the southern Indian Ocean, but not a single piece of debris has been identified in an extensive search involving more than a dozen countries. A relative of passengers onboard the Malaysia Airlines Flight MH370, waits for a briefing
But Shah is standing by her brother, adding: "He was just a man who took so much to aviation. He loved aviation, he spent a lot of his funds buying model airplanes.
"If he could, I think he would attach wings to himself and fly – he loved flying that much."
Family members of passengers are seeking to raise $5 million for a reward and private investigation leading to discovery of what happened to the missing jet, in the hope whistleblowers will come forward.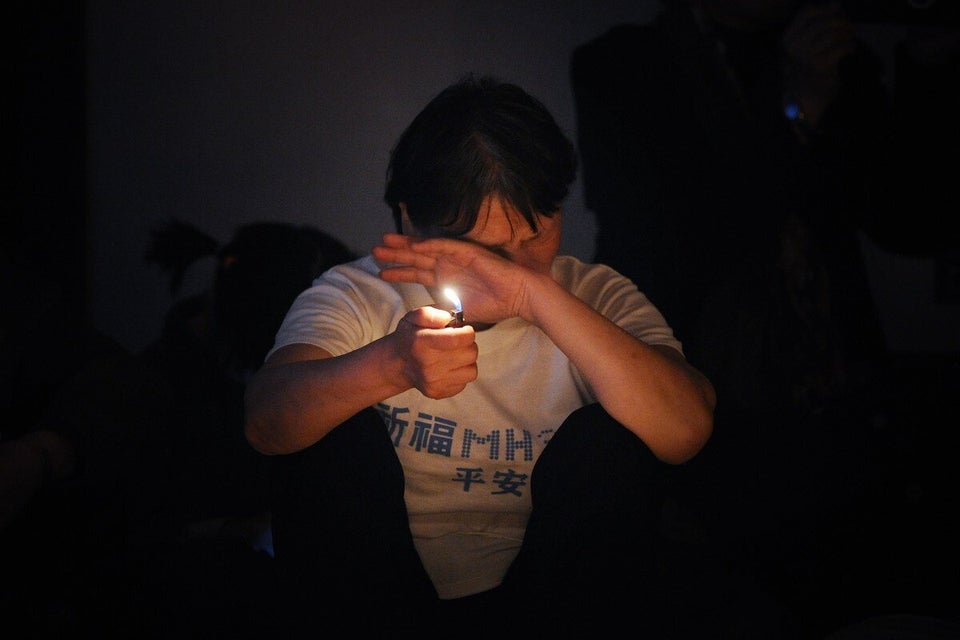 Search For MH370