A nurse with a cannibalism fetish bought an axe he planned to use on a girl he believed to be just 14 years old before eating her, a court has heard.
Dale Bolinger, 57, used the Dark Fetish Network (DFN) to discuss beheading and eating women and girls for sexual gratification, a trial at Canterbury Crown Court was told.
On September 17 2012, the day before he was due to meet his alleged victim, Bolinger bought an axe from Broadstairs, Kent, and told the girl that all she needed to do was get on a train, the court heard.
The chats were discovered by the New York field office of the FBI which was investigating internet chats about the rape, killing and cannibalism of women, prosecutor Martin Yale told the jury.
They discovered the email address meatmarketman@rocketmail.com was being accessed from a computer in Kent and the information was passed to Kent Police.
The account was traced to Bolinger, who is charged with one count of attempting to meet a child under the age of 16 following sexual grooming, and he was arrested, the court heard.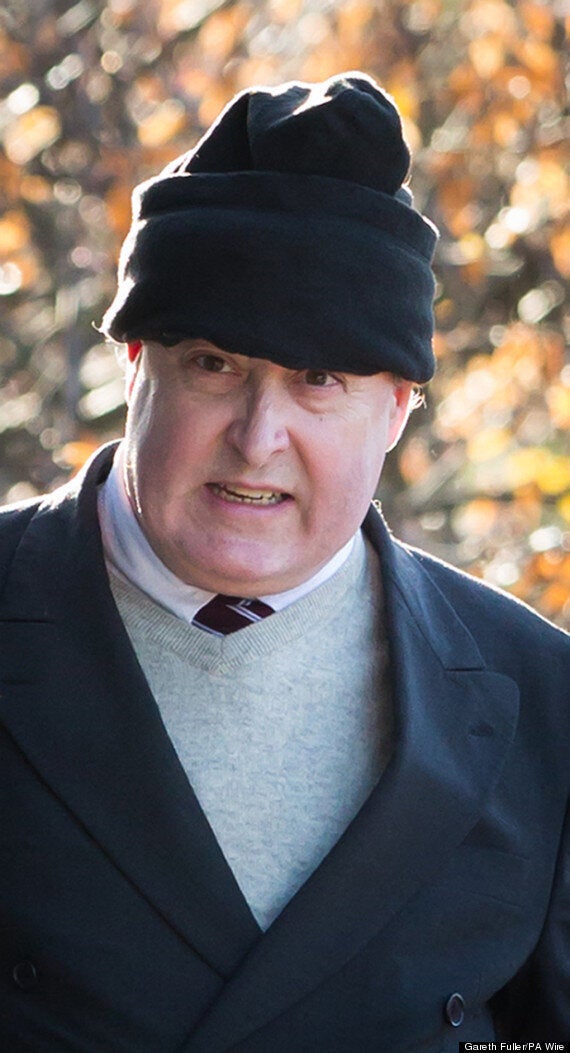 Dale Bolinger used the Dark Fetish Network to discuss beheading and eating women and girls for sexual gratification
Mr Yale told the jury that Bolinger, formerly from Canterbury, Kent, had thought he was chatting to a 14-year-old Mexican girl called Eva, who was living in Germany.
During their chats he proposed to meet her at Ashford International station and discussed the sexual acts he would perform before and after her death, he said.
Mr Yale continued: "He said he would murder her with an axe or a cleaver and then he would eat her."
The court was told that Bolinger told the girl: "The idea of making love and then eating you is a very great turn on.
"I have been called a very generous lover and I would be very generous to you before I prepped you for the table."
The court was told that Bolinger also claimed to have eaten a 39-year-old black woman and a five-year-old child during chats with other users.
The prosecutor said mobile phone records showed that Bolinger was in the Ashford area between 11.56am and 12.08pm on September 18 2012, the day he had arranged to meet Eva.
But Eva, whose identity has never been established, did not arrive and Bolinger returned home.
Mr Yale said: "It's clear from the chat logs that Mr Bolinger believed he was speaking to, and he was going to meet, a 14-year-old girl."
He told the court that chat logs obtained by Kent Police contained conversations making graphic references to sexual abuse, murder and cannibalism of women and children of a wide range of ages, including babies.
He said: "There were discussions about how much more tender the meat is from children."
He added that Bolinger also commented on his sexual arousal during these conversations, it is alleged.
The prosecutor said it was not the first time Bolinger had tried to make his fantasies a reality.
He told the jury that the defendant had pleaded guilty in February to administering poison or a noxious substance to a woman after he put a cloth soaked in dry cleaning fluid over a female friend's mouth in July 2010.
Mr Yale added that Bolinger had also sent pictures he had taken of himself with the axe to another user called "Hannah Hotwife" and told her he was going to behead someone, it is alleged.
Police seized Bolinger's phones and searched his home. They found computer discs containing indecent images of children which had been photoshopped and had titles including "dinner; one in, one waiting; the BBQ; the BBQ2 and the BBQ3".
Bolinger made several statements to the police admitting that the images were his but said that he had only gone to Ashford International station because he feared for the girl's personal safety following the conversations they had had, the court heard.
He claimed that if she had arrived he would have gone straight to the police.
Related