Most football clubs have their celebrity fans - and some are more authentic than others - but there's no doubting golfer Ian Poulter's allegiances.
The Arsenal fan has often been seen sporting his club's colours and this year is no different as he revealed his golf bag design for this weeks' Open championship. But he hasn't stopped there.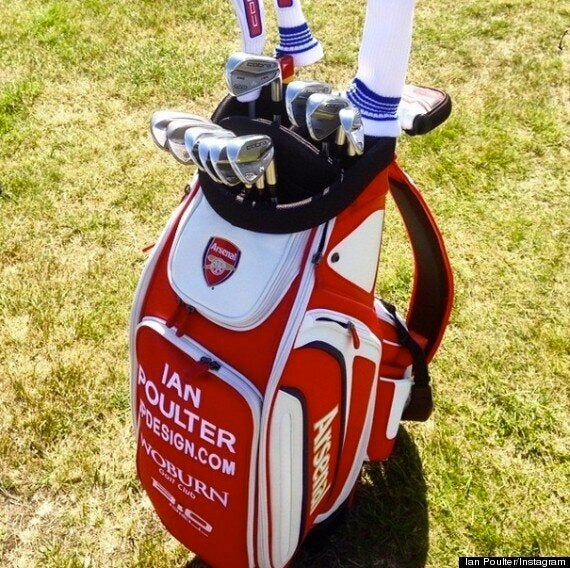 Poulter will be hoping he can leave Hoylake with his first Major title and The Open may offer him his best chance; last year he tied for third place at Muirfield but his best finish was as runner-up eight years when the tournament was last played at the Merseyside course. And Poulter has previously said that home support can give him that extra boost.
So, to help him on his way he called upon some of his north London mates to give him a proper send-off.
That clearly wasn't enough though so he brought in some Belgian assistance too.
Perhaps he has dual nationality..