Lego is about to launch a new "Research Institute" playset with one unusual feature -- all the scientists in the set are women.
The set features three scientists (an astronomer, a chemist and a palaeontologist) at work. And even better, it doesn't even make mention of the fact that they happen to be female scientists.
But the set has still drawn criticism, after it was noticed by some that the women scientists appear to have oddly reshaped waists.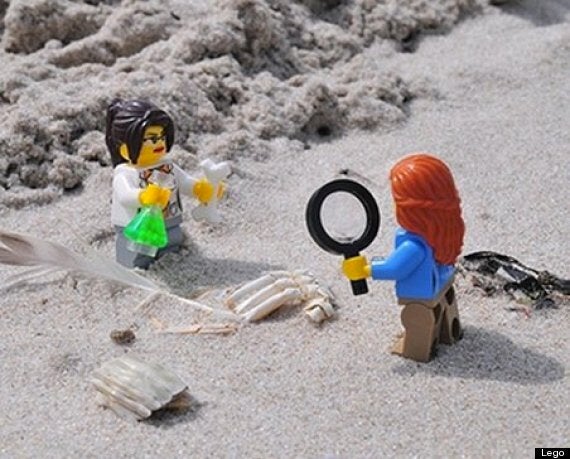 The figures each have tightened waists and two have negative space at the sides.
Geochemist (and designer of the original set) Dr Ellen Kooijman wrote in her exclusive preview that the set looks well-made and true to the original concept.
"It was important for me to convey the message that most scientists wear casual clothing; only a few institutes have strict dress codes (apart from safety clothing worn in labs, of course)."
But she notes that the figures appear to be wearing makeup which she does not encourage because it "may cause contamination of the samples".
Over at Jezebel Kelly Faircloth writes: "Even Legos must be perfectly hourglass-shaped, it seems. It's like they used Photoshop for plastic."
"This just seems entirely unnecessary. Lego minifigs are stylized toys; most human torsos are not trapezoids and most human legs are not rectangular, nor are our heads cylindrical."
We would have to wait for the final set to make a judgement -- and to be fair to Lego, the smaller waist lines ten to appear on many of their female toys. It also seems clear that the overwhelming reaction to the set has been positive, and that featuring female scientists can only be a good thing for both the toy and research industries.
But given the MiniFig isn't exactly realistic at the best of times, it's a fair question as to whether it's necessary to redraw the lines for women and not men.
Popular in the Community