A British firm specialising in graduation photography is under heavy fire after offering services to photoshop and "slim down" students in their gowns.
Success Photography offers the stand wallet photos and glossy paper, but also more sinisterly advertises a "digital complexion and smile enhancement" service, as well as "digital slimming".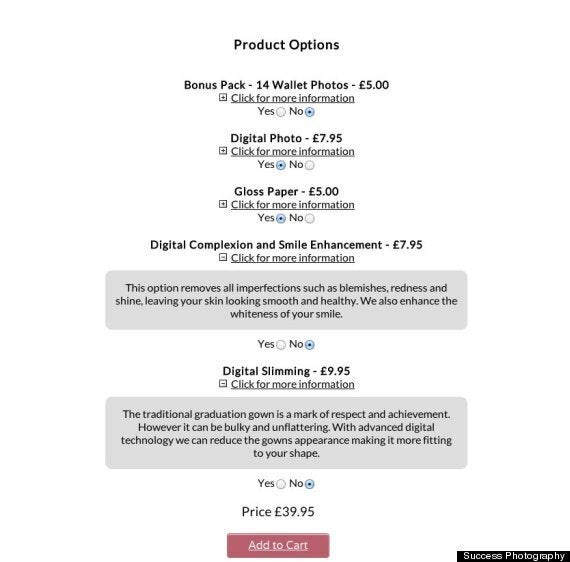 The advertisement on the site
"The traditional graduation gown is a mark of respect and achievement," the description for the slimming option states. "However it can be bulky and unflattering."
Students can have the "whiteness of your smile" enhanced, as well as "all imperfections such as blemishes, redness and shine" removed.
Spotted by recent graduate Sophie Gadd, the company's packages have been slammed on Twitter by students.
With companies like Success Photography offering such services, it's no wonder graduates are under pressure to look good on their big day - rather than focusing on their achievements.
Blogging on HuffPost UK, Swansea University student Gemma Parry said she was "more worried about how I'll look at graduation rather than what degree I'll achieve".
"I've bought vitamins for my hair, skin and nails, I'm desperately trying to lose weight before the day, (despite the fact I am at my ideal weight)," she wrote. "I'm deliberating about what dress and shoes to wear, what to do with my hair and worrying about the cap and gown affair. And I haven't even finished my dissertation yet."
Success Photography could not give any further comment, but directed HuffPost UK to the clarification it made on Twitter: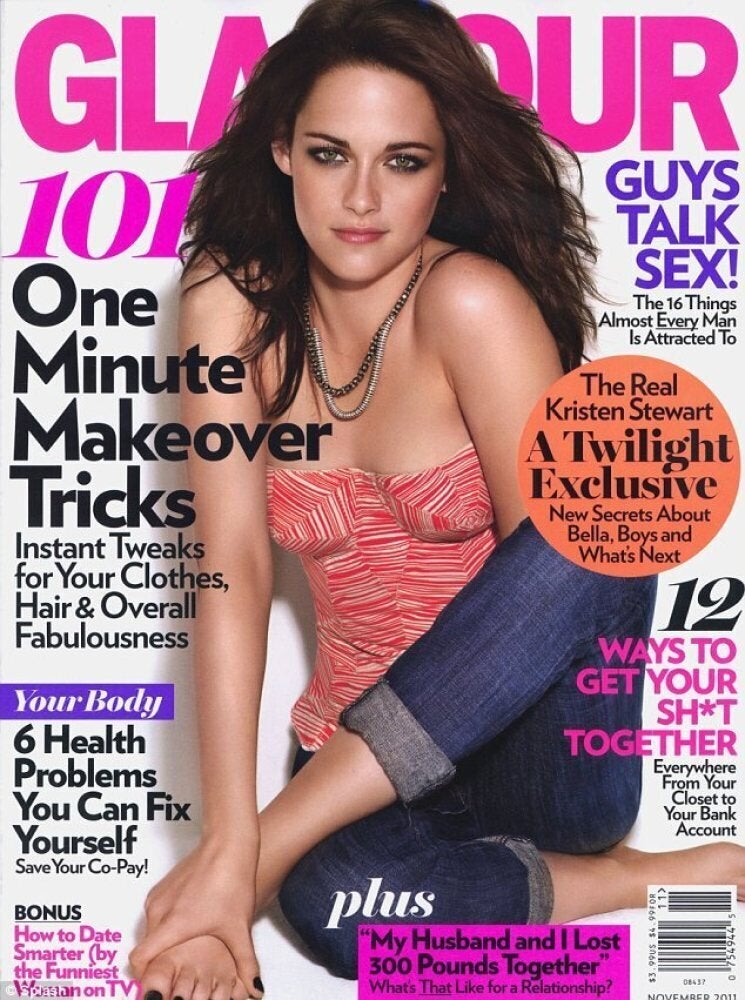 When Photoshop Goes Wrong...
Popular in the Community