Drinking is embedded in the student culture, so for those who abstain, it's bound to be somewhat of a struggle to integrate, particularly during the alcohol-fuelled freshers' week.
Hinna Sheikh is a 19-year-old Muslim student at Leeds University, who says the university experience for a Muslim is a very different one to those of non-Muslims.
"A lot of activities, especially during freshers' week, revolve around drinking," Hinna tells The Huffington Post UK. "Socialising during this week normally involves alcohol, which ultimately excludes anyone who doesn't drink.
"During freshers' week it did seem at first like there was not much to do if you didn't drink."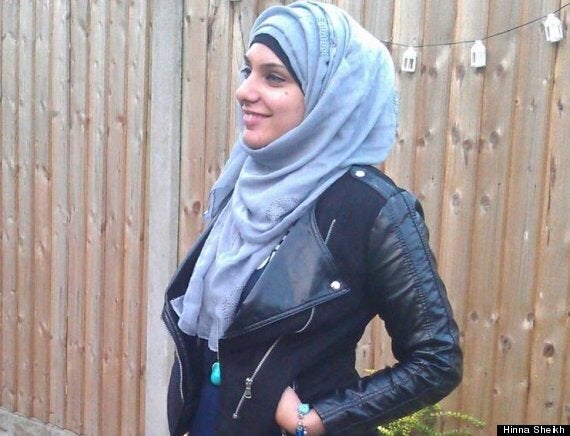 Hinna has just finished her first year at Leeds
So how do you make friends if you don't drink?
Hinna, who is studying Arabic and international relations, says this can inhibit the integration into university life, she argues this is not the case for many practising Muslims, as university revolves around different aspects.
"Socialising and studying is what university is about," she explains. "Which is why the Islamic Society (iSoc) plays such a pivotal role in university life."
While, for many freshers, many activities involve clubbing and house parties, iSoc provides alternatives such as treasure hunts, tea parties and freshers' dinners.
"The society has played an imperative part in forming my university experience," Hinna reflects. "Cliche as it is to say, it really is like a family."
Hinna says for those who don't drink, whether it be a lifestyle or religious choice, societies are vital in providing an alternative way of meeting new people.
"The Palestine Solidarity Group has also helped me integrate into university life. Events such as interfaith week, discover Islam week and charity week have furthered my network of people.
"Interfaith activities are pivotal at university because they bring together all faith societies to share the beliefs of their faith and it is a platform for learning and appreciating the faith of others."
Hinna concludes: "Overall, universities are good institutions for people of all different faiths and ethnicities to experience new cultures and individuals. My first year experience has been a great one.
"I have been able to balance education with socialising, while practising my faith at the same time."
Related