With games like 'Call of Duty: Advanced Warfare' showing us the future of military gadgets and technology the truth is that actually, they're far closer to reality than you might think.
Fighter pilots now have helmets like the STRIKER II that go way beyond Google Glass, overlaying state-of-the-art targeting information over the world around you whilst showing live feeds from missiles or drones.
Suits now employ revolutionary woven electronics. The suit doesn't have any wires, instead the fabric itself is able to power removable attachments like cameras, radios and flashlights just by plugging them into hardpoints.
If that wasn't enough drones are now reaching the stage where in a matter of years they could be replacing fighter jets entirely. The Taranis stealth drone is able to become completely invisible to radar despite being remotely controlled.
War is changing. We went to the Farnborough Air Show to find out how.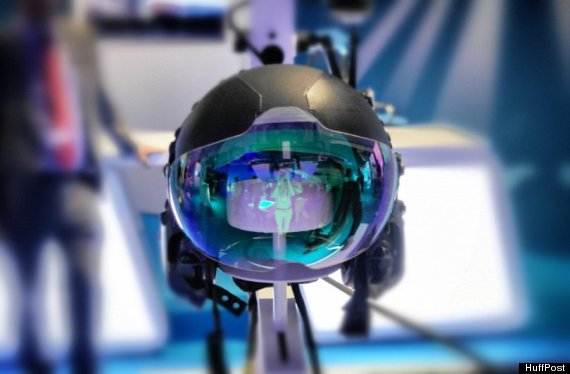 READ MORE: US Navy Destroys Drone With Combat-Ready Laser Weapon System
Ultimately all these technologies are being put in place to remove the human being from the battlefield - or at the very least, keeping them out of harm's way. With military technology reaching a new level of automation this is becoming the battlefield via remote control.
With that comes a new moral and ethical debate, of course - and there are many people concerned about where that is taking us. But in a purely technological and technical sense, it's hard to deny these are impressive - if by definition brutal and deadly - inventions, taking us towards a very different future of war.