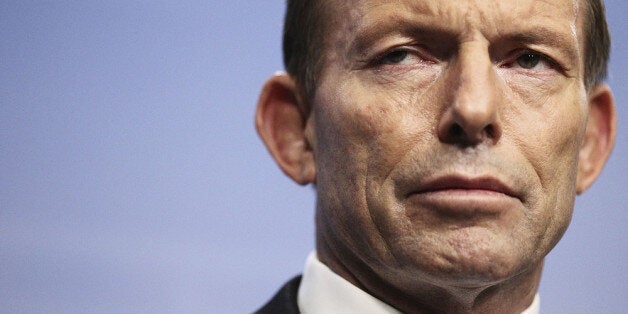 Australia has become the first country in the world to abolish a price on carbon, taking a global step backwards over climate policy.
Prime Minister Tony Abbott, who once famously said that climate change is "crap," has been branded an "environmental vandal" after freeing the nation's worst greenhouse gas polluters from a much-maligned carbon tax.
Abbott's conservative coalition government rose to power last year on the promise of getting rid of the tax, assuring voters that removing it would reduce household electricity bills. He now plans to replace the measure with a taxpayer-financed AU$2.55 billion fund to pay industry incentives to use cleaner energy.
"Today, the tax that you voted to get rid of is finally gone: a useless, destructive tax which damaged jobs, which hurt families' cost of living and which didn't actually help the environment," Abbott told reporters.
Speaking after the vote in the Senate yesterday, Abbott rejoiced at the passage of the repeal bills, declaring "today the Parliament finally listened. Today the tax that you voted to get rid of is finally gone."
"We are a government which absolutely appreciates that we have only got one planet and we should pass it on to our children and grandchildren in at least as good shape as we found it," he said.
"So we are a conservationist government and we will do what we think is the sensible thing to try to bring emissions down."
But opposition parties said the vote had made Australia the "laughing stock of the world."
Opposition leader Bill Shorten lashed out at the prime minister after the vote, saying "history will judge Tony Abbott very harshly for refusing to believe in genuine action on climate change.
"Tony Abbott is sleepwalking Australia to an environmental and economic disaster."
Greens Leader Christine Milne condemned the government for what would be "the legacy of their political career" - a legacy that would see Australia become a global pariah as other countries marched towards pricing carbon and stronger action on climate change.
Labor senator Lisa Singh said that, with one vote, the nation had moved backwards and "Australia will today be a laughing stock to the rest of the world".
Environmental groups called the tax's repeal an international embarrassment.
"It's a very sad day because it was working, this carbon price," said Australian Conservation Foundation CEO Kelly O'Shanassy.
"Our government has failed Australians and they need to go and look their kids and their grandkids in the eye and tell them why — why — they are unwinding laws that will protect people in this country from climate change."