Rob Donovan is continuing his quest to keep the fact he murdered Tina McIntyre a secret and new pictures from the 'Coronation Street' set show Marc Bayliss's character ditching the murder weapon.
Eager to keep the truth under wraps, Rob chucks the spade he used to murder Tina into a canal, but this is 'Corrie' after all - surely he won't get away with it?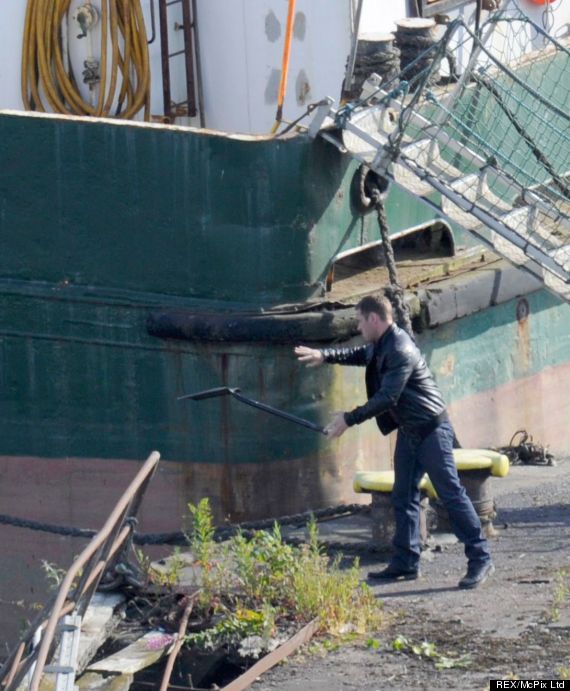 Rob throws the spade in the canal
Rob is forced to dispose of the weapon when the area he initially buried it in is being redeveloped.
So far, Tracey's fiancé has managed to keep his guilty secret under wraps and his soon-to-be brother-in-law Peter, who was having an affair with Tina, has been arrested on suspicion of murder.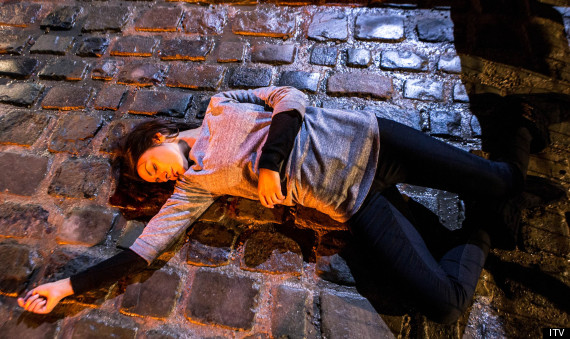 Tina was murdered in May
While viewers know Rob killed Michelle Keegan's character, nobody on the Street has managed to discover the shocking truth.
Pictures from filming earlier this year appeared to suggest Peter will stand trial for the deadly deed.
Since leaving 'Corrie', Michelle has put the chavvy Tina behind her and launched her first fashion collection, however, she's yet to reveal any new acting plans.
LIKE US ON FACEBOOK | FOLLOW US ON TWITTER