England fans could have been forgiven for thinking the worst was over after their team crashed out of the World Cup all those weeks ago.
But no. Fifa have just announced the new world order and England have plummeted to their second worst position since rankings began and their worst since 1996 - 20th.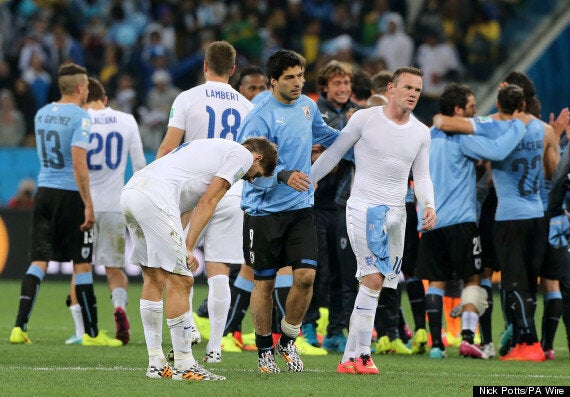 It was all over too soon for England at the World Cup
England's average position world ranking has been 10, with the lowest recorded position of 27 in February 1996, before the run to the semi-finals of the European Championships at Wembley under Terry Venables after which they climbed up 11 places.
Another of the tournament's early exits, Spain, have not only been replaced by winners Germany at the top but have also slipped to eighth while those on the rise include Belgium up six places to fifth after their run to the quarter-finals while France, beaten by Germany in their last-eight showdown, are back up into the top 10. After Germany, the biggest winners are Holland who have leapt 12 places to third behind Argentina.
Scotland, meanwhile, remain 27th and Wales are 44th, with Northern Ireland up one spot to 89 while the Republic of Ireland are ranked 70th.
For England it's all a far cry since August 2012 when they reached their record highest placing of third.
Popular in the Community