Lee Carter has barely been back in 'EastEnders' for two minutes, but he's not wasting any time when it comes to getting back on Whitney's good side.
The youngster has already let Whit down once - ditching her after a smooch and deciding to hook up with Lucy Beale instead - but now she's finally decided to give him another chance.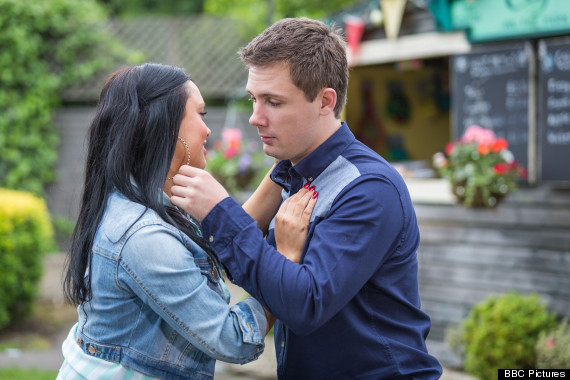 Lee wins Whitney over
Since returning to the Square, Lee's already had an impact on the Lucy Beale murder case, though his decision to change his statement could backfire and police may decide he could be a suspect after all - and where will that leave Whitney?
In recent weeks, new information has seen Billy Mitchell put under the microscope while Phil Mitchell has his own ideas about who could be responsible.
While Patrick knows about Ian's sordid secret, the rest of Walford is yet to find out - surely it won't be long before someone spills the beans?
Tune into 'EastEnders' on Thursday 24 July to see the action unfold.
LIKE US ON FACEBOOK | FOLLOW US ON TWITTER