'Hercules' is coming to the big screen on 25 July, but Huffington Post UK readers have the chance to see the year's biggest epic action adventure, starring Dwayne 'The Rock' Johnson, early and for free at a cinema near you on 24 July!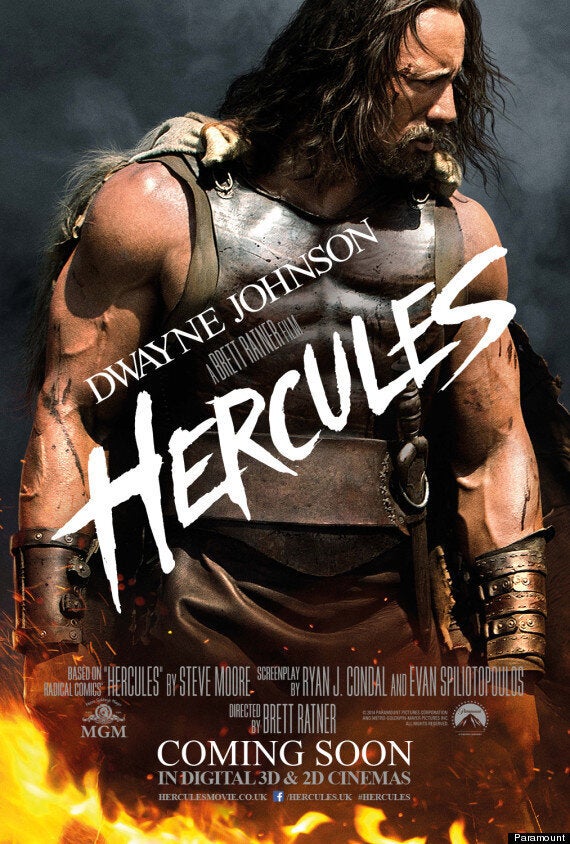 Dwayne Johnson is Hercules in this summer's epic blockbuster
Both man and myth, Hercules (Dwayne Johnson) leads a band of mercenaries to help end a bloody civil war in the land of Thrace and return the rightful king to his throne. A tormented soul from birth, Hercules has the strength of a God but feels the suffering of a human. Unimaginable villains will test the mythical power of Hercules in Director Brett Ratner's gritty take on one of the most epic action heroes of the ages.
For your chance to bag yourself a pair of tickets to a preview screening on 24 July, just go to www.paramountpreviews.com and enter the code: 324627
'Hercules' is in cinemas from 25 July. Find out more on 'Hercules' here.
© 2014 PARAMOUNT PICTURES CORPORATION AND METRO-GOLDWYN-MAYER PICTURES INC. ALL RIGHTS RESERVED. IMAX® IS A REGISTERED TRADEMARK OF IMAX CORPORATION.
Related