Kasabian frontman Tom Meighan has opened up about an incident that landed his dad in hospital, when he accidentally ran over him in his car.
Tom, who headlined Glastonbury festival along with the rest of his band last month, says he pushed the wrong pedal while in the driver's seat of an automatic car, which resulted in him knocking over his own father, Tom Snr.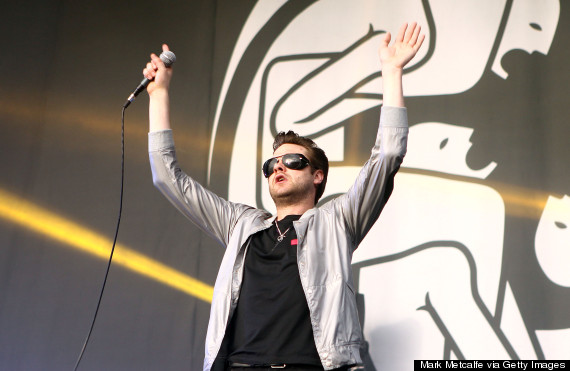 Kasabian frontman Tom Meighan
The incident occurred when his dad told him to release the hand-brake on his car, but accidentally put his foot down on the accelerator instead. He explained to The Mirror: "I can drive but it was in an automatic car. It was too fast. It was a real shock at the time.
"It was a freak accident, it was horrible. That was the worst day of my life."
Luckily, although the accident may have landed his dad in hospital, their relationship remains unbruised, and they can now laugh about the unfortunate mishap.
He added: "It could only happen to me. We have laughed about it now and that's all you can do.
"I'm very close to my dad. He's a very amazing person to have around, so that happening was awful."
Despite perhaps not being the most reliable behind the wheel, Tom proved that one thing he does know how to do is deliver on stage, receiving a hugely positive reception from the crowds when Kasabian headlined at the Glastonbury festival in June.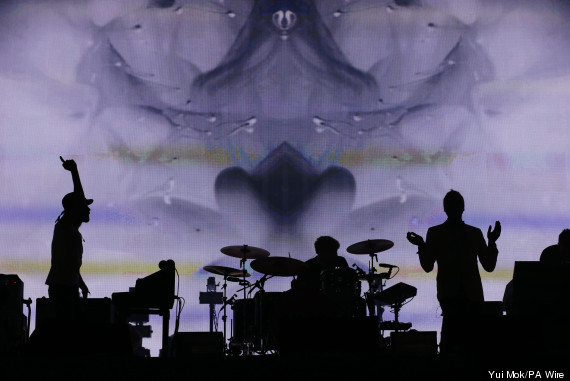 Kasabian perform at Glastonbury
The group whizzed through their classic material, and also performed new material from their latest album '48:13', which topped the UK album charts when it was released last month.
Let's just hope they got someone else to drive them home from the festival afterwards, eh?
LIKE US ON FACEBOOK | FOLLOW US ON TWITTER