Kelly Brook and David McIntosh are reportedly postponing their wedding plans, so that he can put in an appearance on the upcoming series of 'Celebrity Big Brother'.
Despite earlier claims that the former 'Gladiators' star believed he was "too famous" for the Channel 5 reality series, it's now been reported he'll be flexing his muscles in the 'CBB' house after all.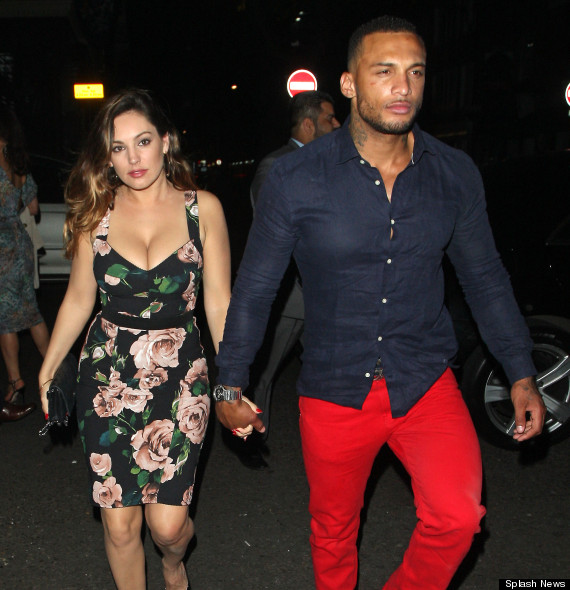 Kelly Brook and David McIntosh
Speaking to the Daily Star, a source said: "Both parties are very interested. David is desperate to be famous in his own right. He doesn't want to be hanging off of Kelly's coat tails, especially once they tie the knot."
The newspaper also reports that the happy couple were planning on getting married this September, but according to their source: "If he signs on for CBB, these plans will have to be put on hold."
If we do get to see David appearing in the reality series, which kicks off later in the summer, he won't be the first muscleman to use the series to come out of his famous partner's shadow, as Alex Reid previously won the show back in 2010.
David has previously branded the claims he is only with Kelly - who he became engaged to earlier this year after a whirlwind 11-week romance - for fame as "ridiculous".
Meanwhile, David isn't the only name linked to the next series of 'Celebrity Big Brother' as in the past two weeks celebs like former 'TOWIE' cast member Lauren Goodger, 'Benefits Street' star White Dee and journalist Julie Burchill have all been rumoured to be taking part.
LIKE US ON FACEBOOK | FOLLOW US ON TWITTER